Several hurricanes hit the Caribbean in September, and Haiti continues to rebuild itself, one year after hurricane Matthew. More than 20,000 young cocoa shoots were distributed this month to the Anse d'Hainault and Dame Marie families by our partner in the field, Kaléos. Take a look with us back.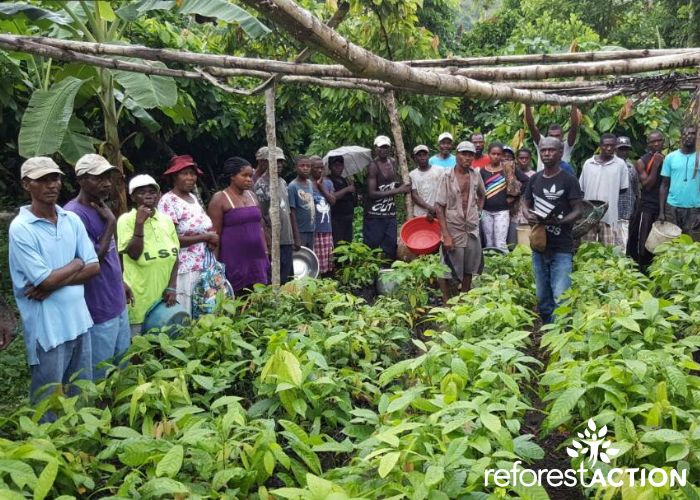 Demand for young cocoa shoots is still higher in the southern band of Haiti. The region suffered particularly from Hurricane Matthew in October 2016, which destroyed 80% of the crops of the year and 90% of the trees.
One year after the disaster, Kaleos, our partner in the field, continues to grow young cocoa trees in nurseries. When they reach maturity, Kaleos distributes them to the families of the region, so that they can plant them on their land and benefit from the income from cocoa.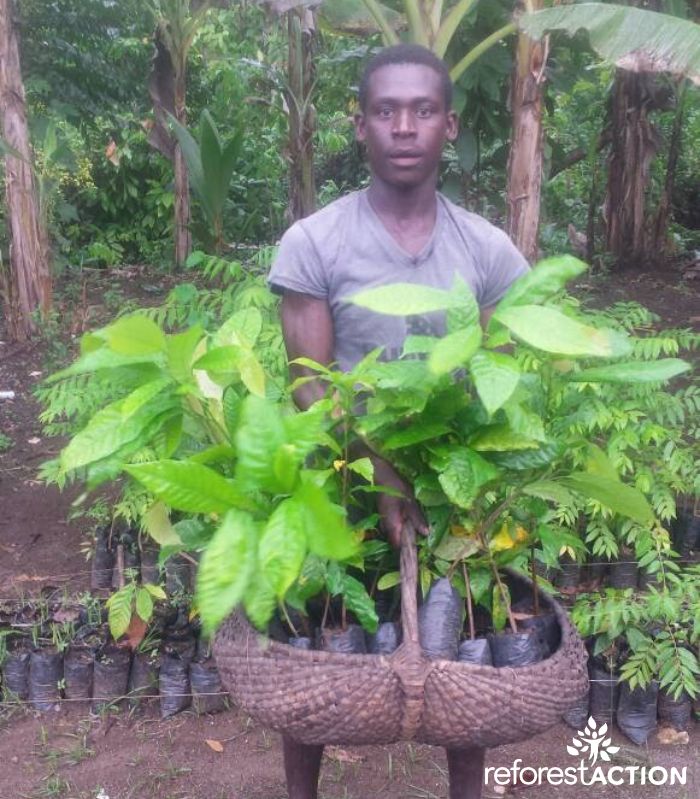 In April, 2,000 banana plants were distributed by Kaleos to Dame Marie. Today, these bananas, replanted on the land of the peasants, begin to give fruits and allow them to feed their families.
A new distribution took place this month. This time, 10,000 cocoa trees were distributed to Anse d'Hainault, and as many young trees to Dame Marie. In total, therefore, more than 300 families have received 20,000 young shoots to secure the future.
2,000 spanish cedars also took root this month to replace large trees fallen after the hurricane.
Do you want to participate in the financing of young cocoa shoots? Click on the button below!