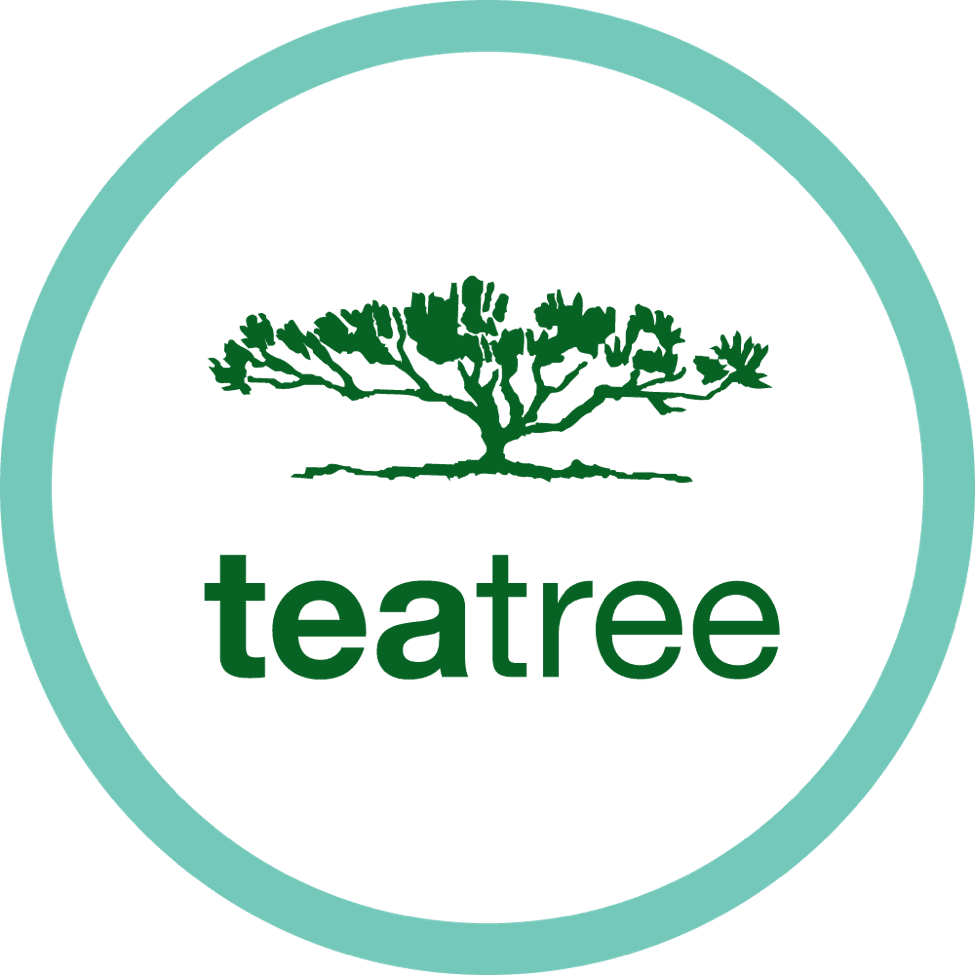 John Paul Mitchell Systems (JPMS) and its TEA TREE brand have been a long-standing partner of Reforest'Action since 2013 : they are on their way to plant a total of 750,000 trees by the end of 2019 in Peru, Haiti and California! This year, they continue their commitment to working with us to restore Angeles' national forest, damaged by the Sand fire in 2016. On March 1st, TEA TREE teams planted the first 150 trees of the 10,000 plants funded by JPMS on this project. Stéphane Hallaire, President of Reforest'Action, took part in the planting alongside John Paul DeJoria, CEO of JPMS. Back in pictures on this exceptional event!
A beautiful day begins under the California blue sky. A few kilometres from Los Angeles, the TEA TREE teams, accompanied by digital influencers invited for the occasion, are preparing to plant young pines to give new life to the National Forest of Angeles which burned at the gates of their city in 2016.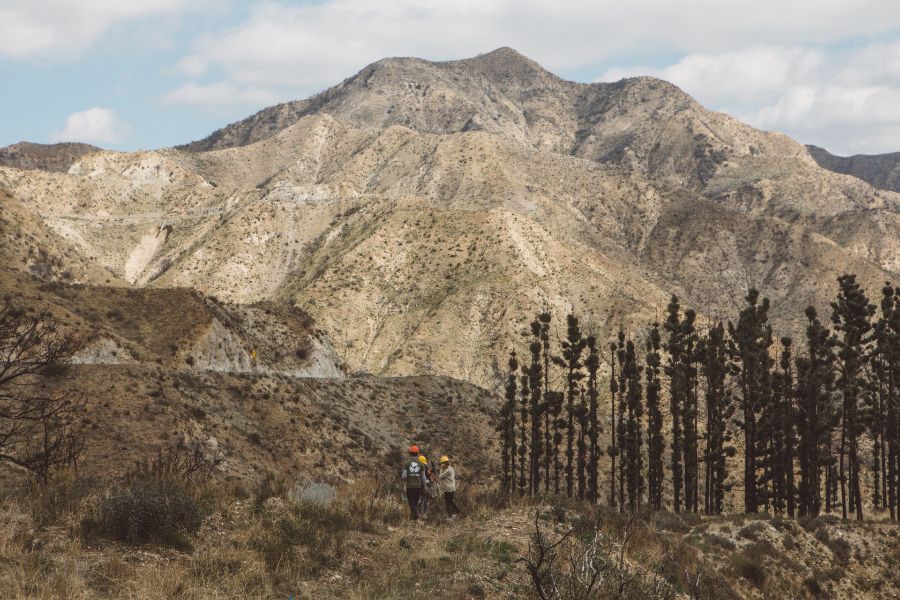 The atmosphere is one of relaxation and good humour. Britt and Tara invite the planters to a preliminary meditation session and remind them of the importance of preparing for the incredible experience of planting a tree. Silence falls over the mountains so that everyone can feel in perfect harmony with nature."Rooted in Green", TEA TREE's slogan, makes entirely sense!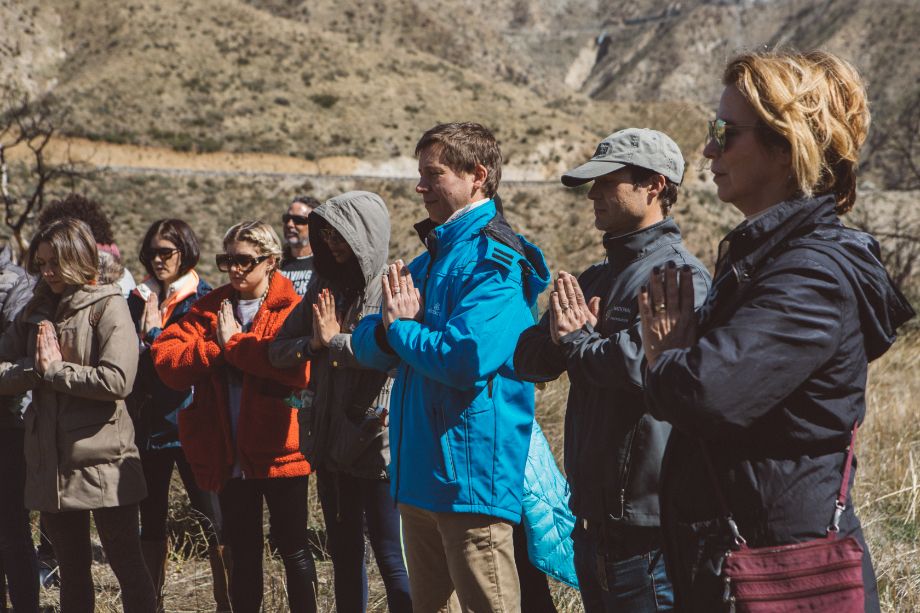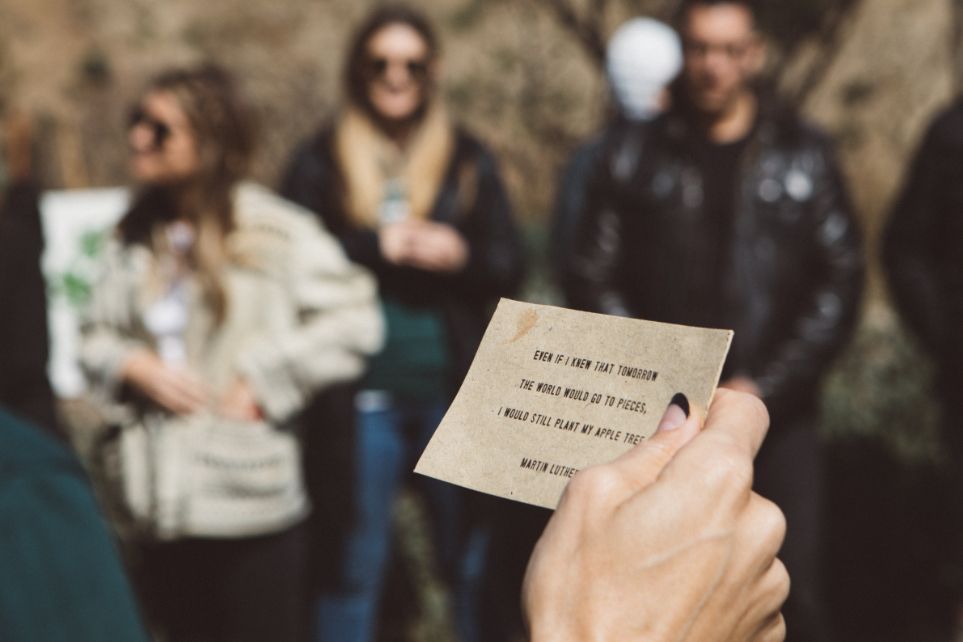 At the end of these few minutes of meditation, John Paul DeJoria and Stéphane take turns speaking to recall the importance of forests. Today, Thursday 1st March, Reforest'Action celebrates its 8th anniversary!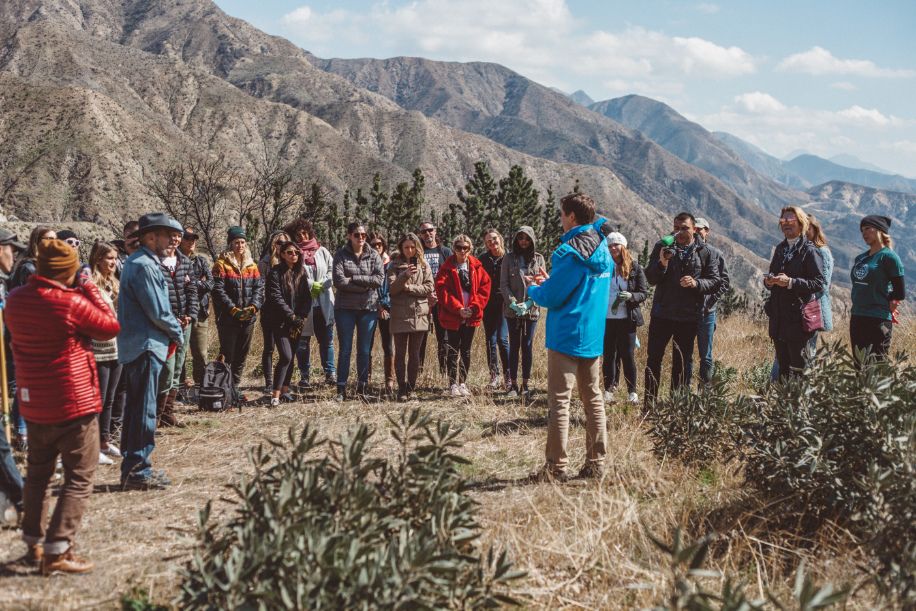 After speech time, it is now time to roll up our sleeves and start planting. Everyone scatters in the field. In pairs or in trios, the planters work with joy and efficiency.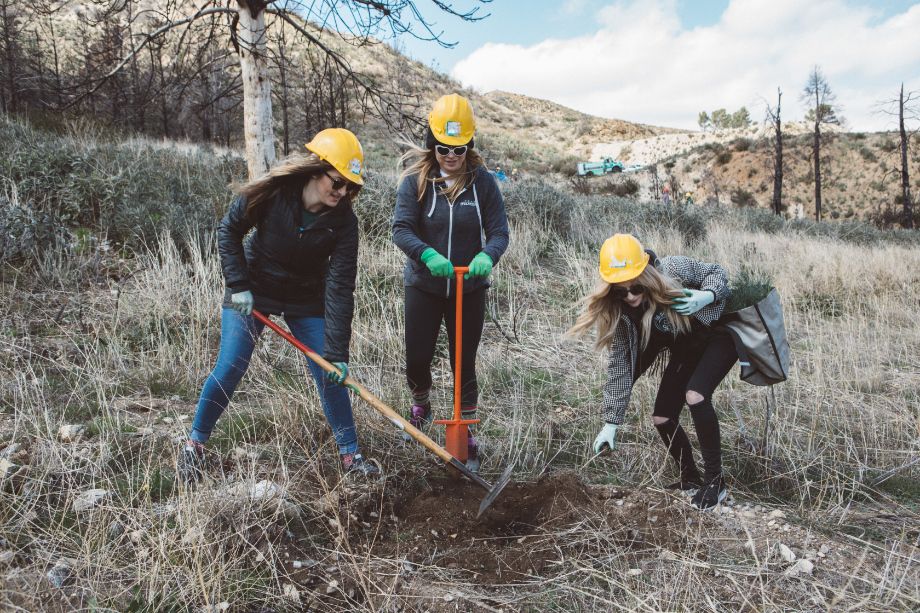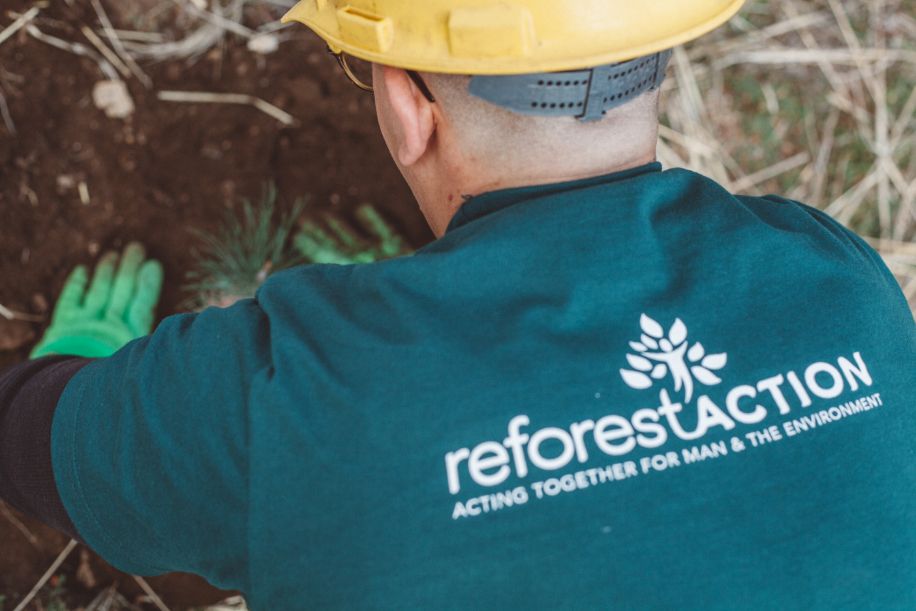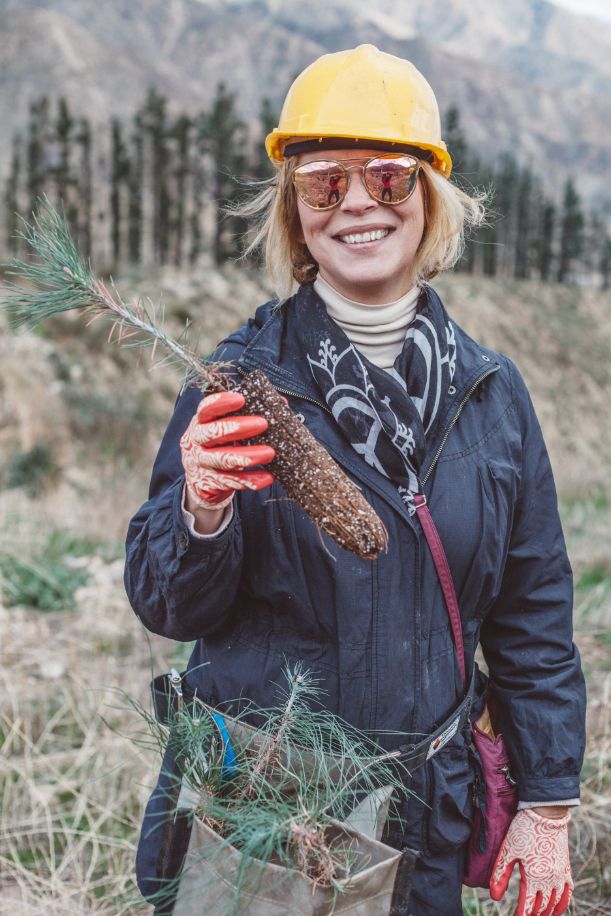 Given the drought that California has experienced in recent months, it is important to water the plants well after planting.
John Paul DeJoria and Stéphane are actively involved in the plantation!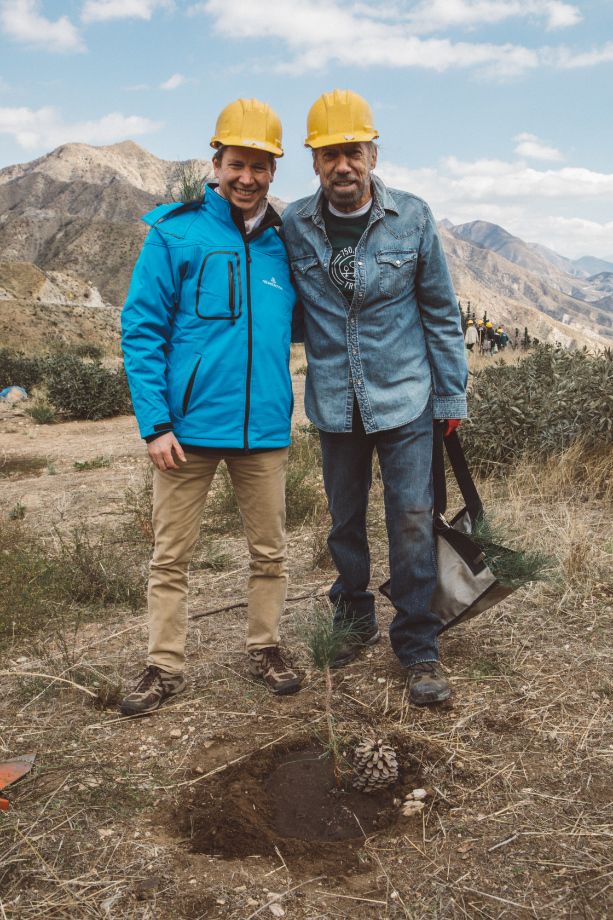 This magnificent day ends with the traditional group photo and many effusions of happiness. A huge thank you to the TEA TREE teams for their wonderful enthusiasm!