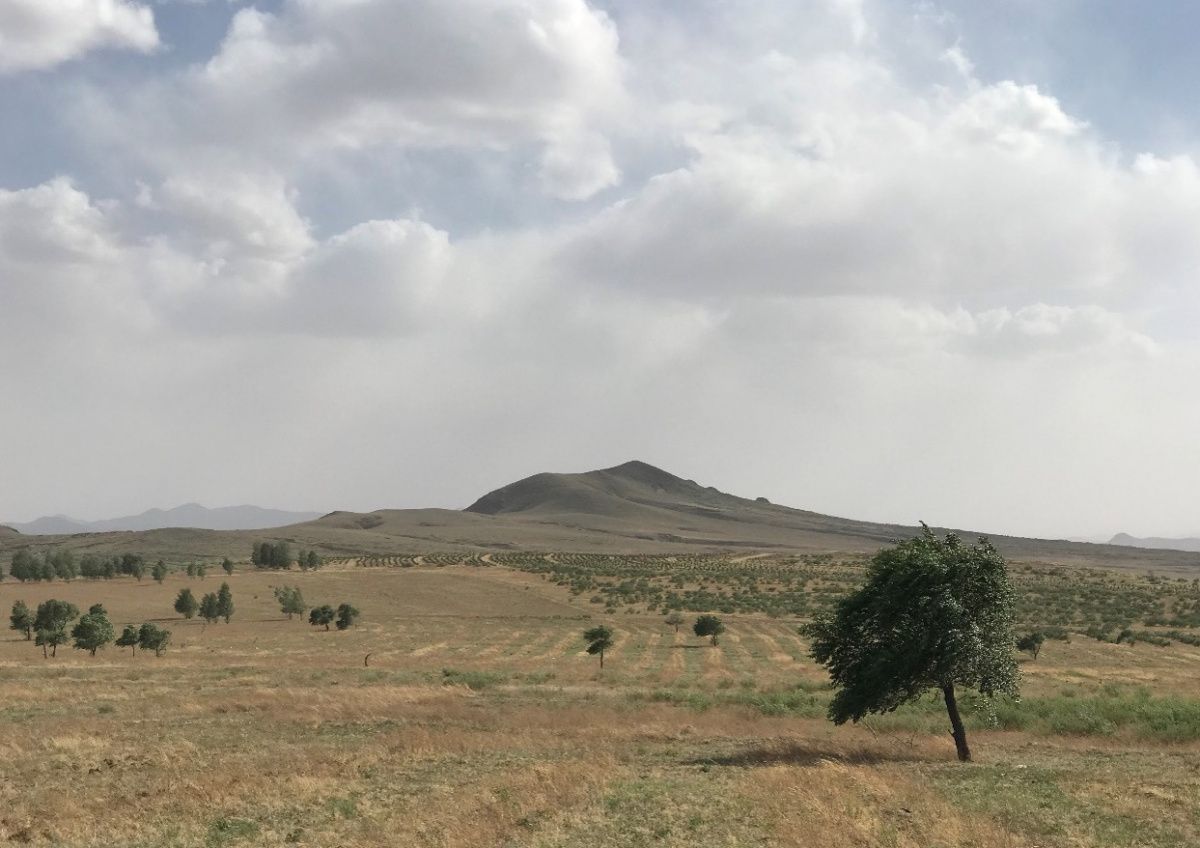 In Inner Mongolia, the country's third biggest region, situated at an alitude of 600-1400 metres, the wastelands' vegetal cover suffers from drought and desertification. Indeed, since the early 1990s, grasslands' silting up as well as land degradation, due to human activities and climatic variations, constitute a major environmental risk.
In Chifeng and Hulunbuir, this planting project fully falls within the Chinese government's objectives, that seek to make the territory's reforestation a priority.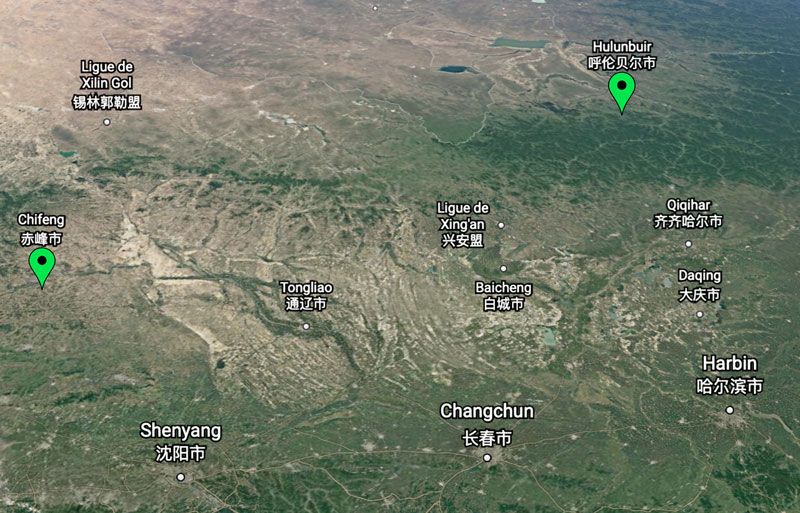 Slowing down wastelands degradation
Hulunbuir and Chifeng's wasteland are located in the Greater Khingan's area, a 1200 kilometres long mountain chain that hosts an important biodiversity. There, a majority of the lands,previously reserved for agricultural exploitation, were abandoned. Today, they highly suffer from extreme climatic phenomena (sandstorms, droughts etc.) that increase soil erosion and biodiversity loss.
On site, Reforest'Action and their partner, NGO The Nature Conservancy, support a big plantation project seeking to extend the forest cover emanating from the Great Khingan, that constitutes an important natural ecological barrier against winds and sandstorms. This approach will help restrain the desert advancing within grasslands that constitute important grazeland zones.
The trees planted, adapted to the regions' climatic conditions, will help restore soils, give life to a rich biodiversity and protect the land from climatic hazards.
Planting successful !
In Chifeng, a district inhabited by 4,341,245 people, who mostly live in rural areas, 300,000 trees were planted between April and June 2021. Within the planting area, 1,293 trees per hectare were planted. Four different species were selected to compose this emerging forest cover: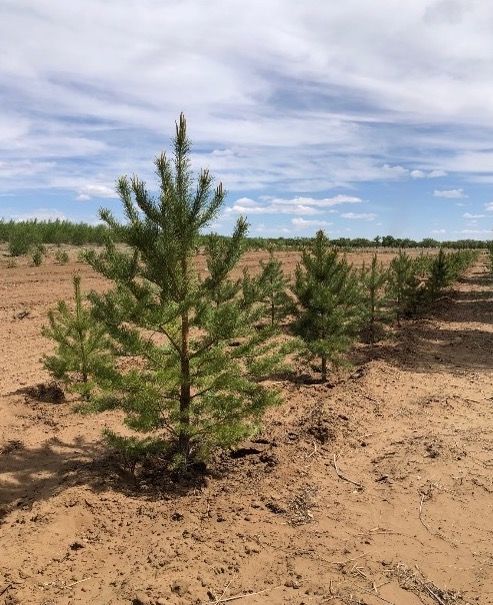 Scots pine, a fast-growing species native to the region that is particularly well adapted to the climate and mountainous soils
Xanthoceras sorbifolium, which is drought resistant and can grow in arid and sandy areas
Siberian elms, adapted to hills, mountains and slopes
Siberian apricot trees, native to the Yellow River Valley, particularly suitable for healthy soils and with high economic potential
In Hulunbuir, 487,000 arbres of two different species were planted between May and July 2021, at the rate of 1005 trees per hectare :
Scots pines
Chinese spruces, a species that grow at high altitudes and can withstand particularly dry and cold climates
For the time being, the young plants are just beginning to grow. In the long term, their presence will help land's restoration while contributing to the resilience of local populations.
Socio-economic benefits for the local communities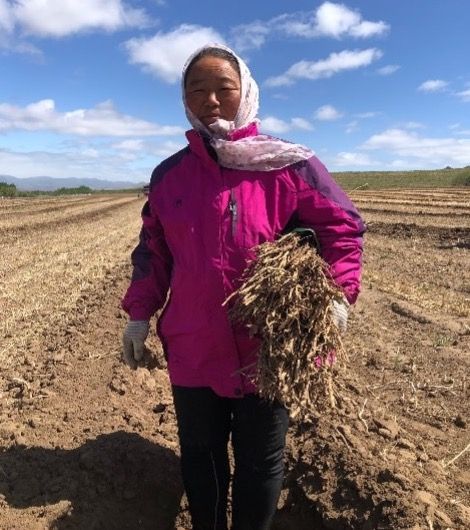 On the economic level, this reforestation project provides employment. Indeed, the planting, monitoring and maintenance of the trees are carried out by local communities, with the technical support of The Nature Conservancy.
At the same time, trees will eventually allow the development of a new form of economy, based on goods provided by the forest: mushrooms, berries, medicinal plants etc. A way to support the restoration of ecosystems while opening new perspectives for the inhabitants of these rural areas.