The figures are indisputable: deforestation continues to accelerate worldwide, particularly in Brazil, where 20% of the Amazonian forest has already been destroyed. For Stéphane Hallaire, President of Reforest'Action, companies have the extraordinary capacity, interest and historical responsibility to become the main financial backers of global reforestation. He expresses this in this opinion column published (in French) in Les Echos, France's leading business daily newspaper, on 5 August 2020.
The outlook is now known to all. Seven degrees of warming by 2100 in the event of inaction, savanisation of the Amazon, tropical forests that are net emitters of CO2. In order to refute these irrefutable scientific projections with unimaginable socio-economic consequences, one watchword governs all commitments: reduction. From our carbon footprints to all of us: citizens, companies and public authorities. The continuous reduction of our CO2 emissions is the mother of all the struggles of the century. Inextricably linked, the significant reduction in global deforestation is just as essential since it is responsible for 20% of global carbon dioxide emissions each year.
As the world's largest carbon sink and the main source of terrestrial biodiversity, the world's forests are vital for human well-being and that of all living things. Our future is called forests. So given the climate emergency, let's stop waiting!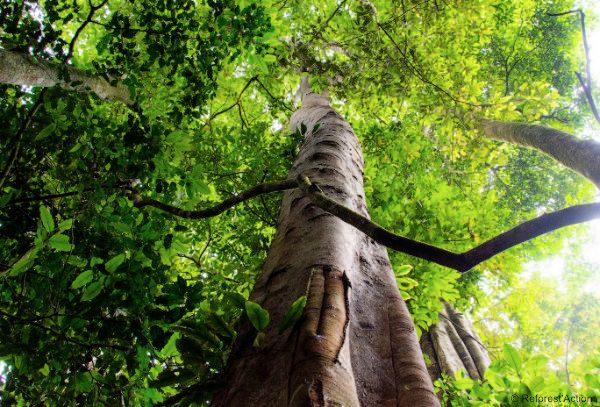 Sometimes summed up as mere carbon pumps or hastily presented as a miracle solution to global warming, forests are far richer and more precious than we realize. The diversity of the services they provide (regulating the water cycle, producing oxygen, improving air quality, etc.) makes them indispensable allies in the face of environmental disturbances. In this context, and if it is not the only one, reforestation is, provided it is carried out intelligently, a major solution to act on a large scale in favour of the climate.
The IPCC recommends reforestation of 1 billion hectares of forests to contain warming to 1.5°C by 2050. Some may argue with these figures, but the order of magnitude is there. Gigantic. And it commits us all. The idea is not to hastily and irrationally plant eucalyptus fields on huge surfaces. Rather, the idea is to reconstitute right now, wherever relevant and through a very large number of human-scale projects, diversified forests composed of indigenous species selected with and for the benefit of local communities. Planting with all hands is not the golden rule either. Supporting the natural regeneration of forests is just as sensible when local conditions allow it.
To meet this historic challenge, colossal sums of money are needed. Where should it come from? First and foremost from companies. On the one hand, because they are the ones who, together with their investors and employees, create a large part of the wealth in our world, wealth that is used by States through taxation to finance and develop public services, in particular. Clearly, no other organization than companies are capable of creating as much wealth as the global reforestation demands. On the other hand, this is because companies have been massively tapping the world's natural resources for decades to produce the goods and services we use every day. Finally, because companies are agile and responsive, they are able to raise the necessary funds quickly. In short, companies have the extraordinary capacity, interest and historic responsibility to become the main financial backer of global reforestation.
Let us be clear. Some companies are sometimes the source of major environmental degradation. That is for sure. Their first duty is to reduce their environmental footprint. Unquestionably. They must also transform their economic model to better cooperate with living things within the limits of the planet. Without a doubt. Having said that, let us remember that businesses are not the only ones responsible for global warming and the erosion of biodiversity. We all have a share of responsibility. They are essential organisations and interdependent on other structures such as associations and public authorities.
Yes, it is essential for the preservation of forests and the climate that companies are punished when they fail to act or miscommunicate in favour of the environment. Yes also, governments are just as indispensable environmental players and must do more to force companies to speed up their ecological change. Yes, finally, companies can and must urgently and massively finance global reforestation. In this way, in intelligent cooperation with associations, public authorities and local communities, they will be able to save the Amazon and the world's forests. Inertia is no longer an option, let us reforest massively.