In addition to their environmental approach and alongside their campaign to raise awareness about the importance of recycling batteries, Duracell has decided to take action for the forest by planting 20,000 trees in France, Peru and Tanzania with Reforest'Action.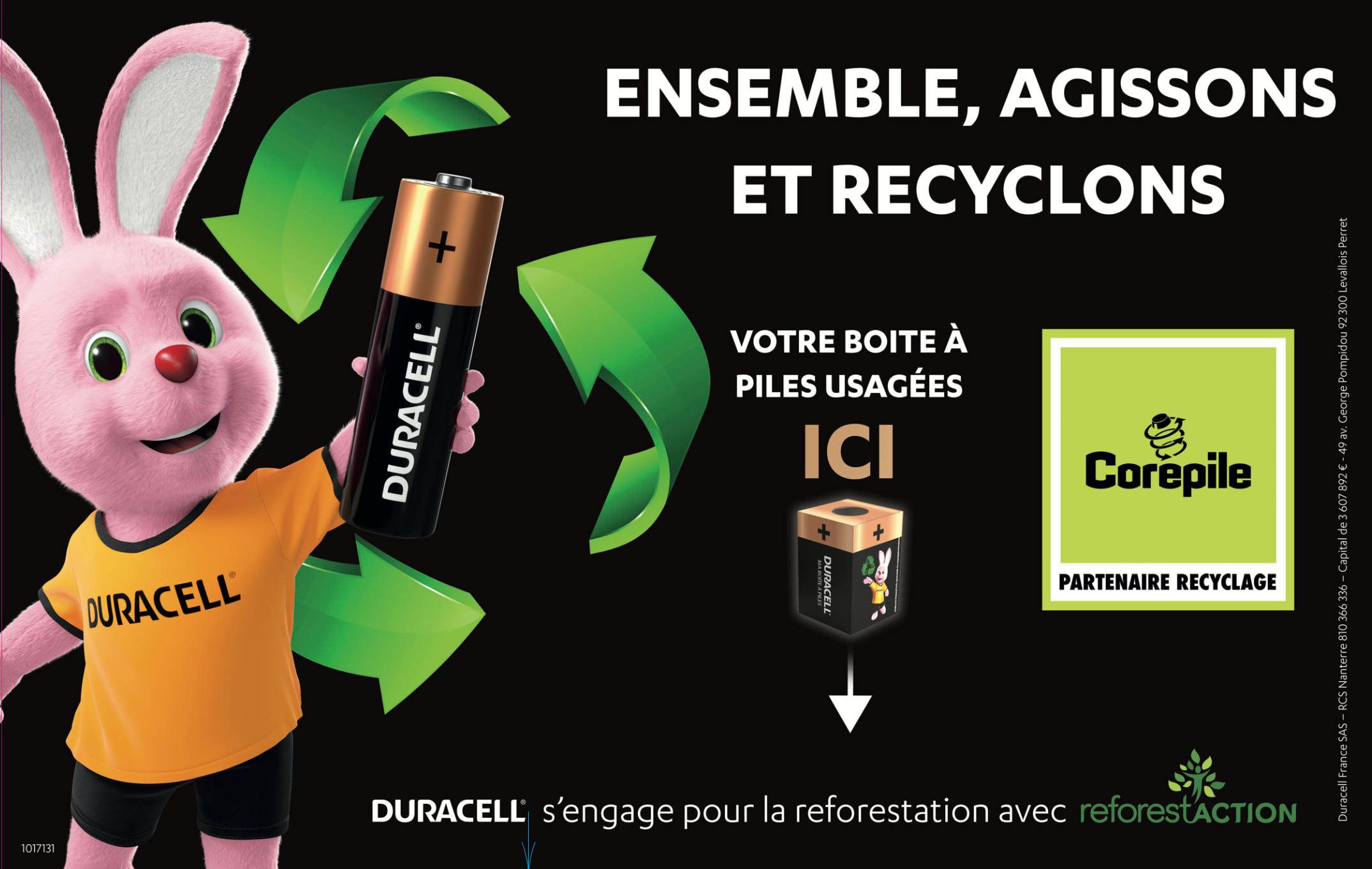 With its creation dating back to the 1940s, Duracell is one of the world leaders in battery manufacturing and one of the most renowned brands worldwide. For several years now, the company has been committed to reducing its environmental impact. Today, their packaging is made from 85% recycled materials and they have replaced the near-totality of their plastic blister packs, used for their alkaline batteries, with cardboard. The usage of heavy metals to make these alkaline batteries has also been scrapped and replaced with safer metals such as zinc and steel. They have also launched a large-scale project to reduce the impact of production processes, with the aim of reducing the company's water and energy consumption, limiting their C02 emissions and reducing the amount of waste material by at least 21%. Finally, on their production sites in Belgium, the brand will transition to using 100% renewable energy and the first energy-producing solar panels will be installed on the roofs of their buildings.
Raising awareness about the importance of recycling batteries
This year Duracell launched their campaign "Ensemble, agissons et recyclons" ("Let's act together and recycle") to increase consumer awareness about the importance of recycling batteries. Their goal is ultimately to improve the recycling rate, which is currently only 49% in France. As part of a partnership with Corepile, one of the eco-organisations that looks after the collection and recycling of batteries in France, a cardboard "box for used batteries" will be sent to all consumers, upon request, and will be made available in sales outlets from September. In this way, anyone can stockpile their used batteries at home in a single container and then bring them to retail outlets to be recycled. Gone are the days of used batteries that end up in the bin or that lie scattered about the house!
20,000 trees planted in 2020
To take their environmental approach even further and in support of their campaign to recycle batteries, Duracell has chosen to make a contribution to Reforest'Action. The brand has chosen to support 3 of our projects, with the objective to plant 20,000 trees between now and the end of the year. The projects they are supporting are: an agroforestry and forest restoration project in Tanzania, a project to restore degraded soils and fight against desertification in Peru, and finally, a reforestation project on declining plots of land in Cons-la-Grandville, Meurthe-et-Moselle.
Marion Le Bastard, Marketing Manager in France at Duracell says that: "At Duracell we have been making commitments, for many years now, to ensure a reduction in our environmental impact, thanks to our dedicated CSR approach. Our teams are working on a daily basis to act more responsibly and sustainably. In 2020, we continued our commitment by launching the campaign "Let's act together and recycle" to increase consumer awareness about recycling batteries. Acting alongside Reforest'Action is part of our continuous approach to help with the reforestation of our forests that contribute to creating a healthy balance in our environment.