In 2017, a storm devastated the northern and western parts of Poland. As a result, nearly 80,000 hectares were ravaged. Three years later, this reforestation intends to restore a heavily affected forest massif situated in the municipality of Lipusz.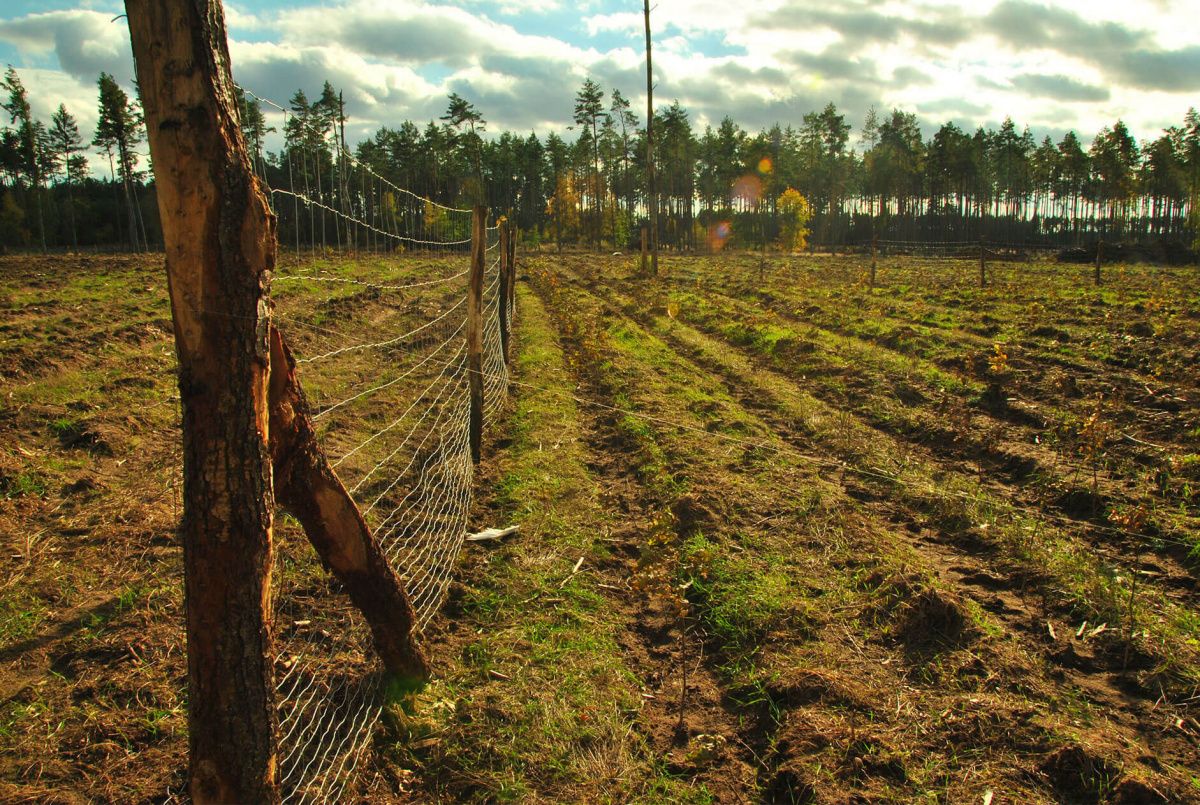 The 2017 tempest
In August 2017, winds that blew up to 150 km / hour hit the Pomerania and Kuwajy region, destroying many natural areas on the way. As a matter of fact, Poland has many natural parks and preserved ecosystems: 19.6% of its land and sea territory is integrated in the European network Natura 2000, which aims to protect the biological diversity of environments which hold a high heritage value.
A renewal for Lipusz
In Lipusz, the storm caused significant damage. The plot concerned by the project is a forest surrounded by agricultural land and wooded areas. After the storm, two years of work were necessary to remove the trees felled by the wind. The reconstruction phase began in the fall of 2020 but given the amount of work required, the planting process will take place over a period of 3 years.
Initially, the forest was mainly composed of pine and hardwood species. The soils of the area being relatively poor, the pines, well-adapted to the area's conditions, were restored. At the same time, several hardwood species were planted: birches, beeches, oaks but also a mixture of fruit trees such as wild cherries, rowans or wild apples.
A project with multiple benefits
This diversity will increase the productivity of the planted specimens but also their resilience to future biological attacks or climatic hazards. Indeed, the trees' differences in height and conformation within the plot will increase the massif's capacity to resist violent winds.
This approach will also contribute to the enrichment of the soils and provide habitat for the biodiversity. In the long term, the trees' capacity to store carbon, will contribute to the fight against global warming. The project, supported by Gie Axa France, Arval Poland, RVS location, Adeo services, Blablacar, BNP Parisbas, but also of our Reforest'Actors, helped planting 22,400 trees on up to 7.48 hectares! A great burst of solidarity at the service of the restoration of forest ecosystems!