At the end of 2018, Reforest'Action initiated a cashew tree planting programme in Lavial, Haiti, alongside the local association OJUCAH. More than a year after the launch of the project, all the trees have been planted on the site. A great success achieved thanks to your online planting!
Developing family agroforestry in the Jacmel Valley
In Lavial, Haiti, our project was initiated in September 2018 with the aim of involving local communities in the planting of cashew trees in their fields, in addition to a multitude of species already planted on site (mango, acerola, avocado, etc.). A total of 200,000 cashew tree seedlings, from a local nursery specially built for the project, were distributed by our partner OJUCAH to 200 local farmers. The trees were planted by local communities in their plots between September 2018 and October 2019. Women took an active part in the project, both in the nursery and in the field for the plantations.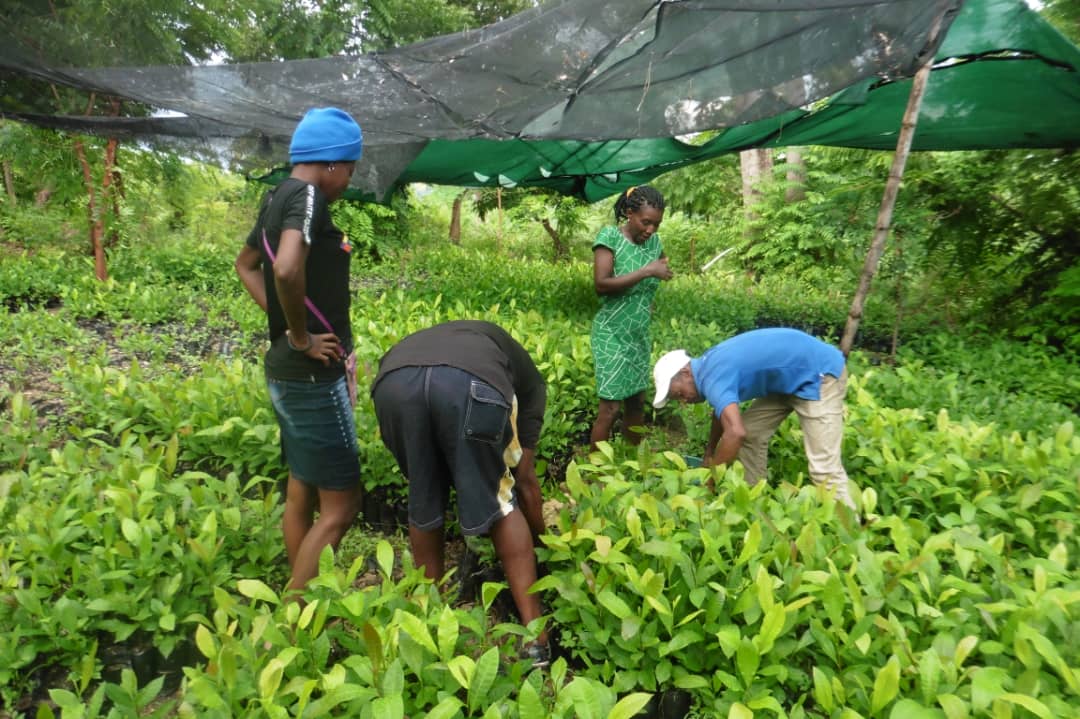 Monitoring of planted trees and sensitization of local communities
For each plot of land concerned, a specific agreement has been drawn up between OJUCAH and its owner in order to involve local communities in the sustainable protection of the plantations. After planting, OJUCAH continues to organize awareness-raising sessions for the project's beneficiary farmers and volunteer populations, on various topics such as the benefits of reforestation for oxygen supply, increasing water tables and soil regeneration, and cashew nut cultivation as a tool for economic change.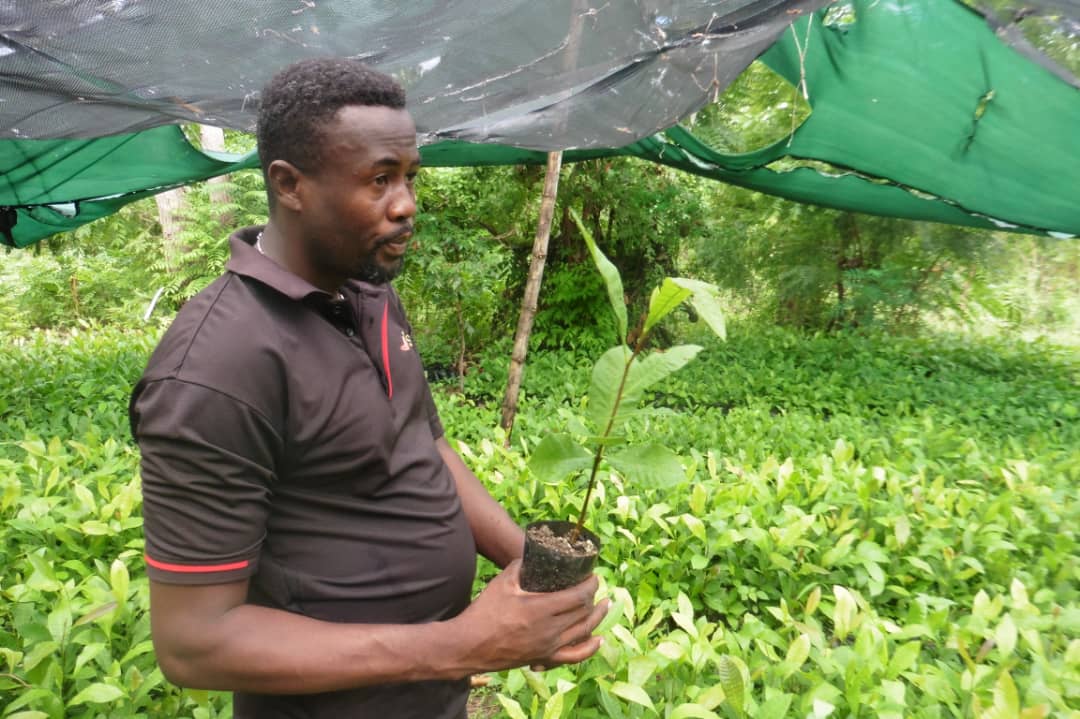 The benefits of cashew trees for local communities
Nearly 1,500 families will benefit from the cashew nuts produced by the cashew trees planted. Used directly by the communities to feed themselves, or for sale on local markets, the nuts will have a varied future and will contribute to improving the income of the beneficiary families. Cashew apples, also produced by cashew trees, will contribute to household food security. These agroforestry systems will deliver numerous environmental and socio-economic benefits over time:
The local communities of Lavial have noticed that the trees planted in their fields help to regulate the temperature locally and generate rain that benefits their crops. In the area, the flow of water sources has increased, and the soils have begun to regenerate thanks to the nutrients provided by the trees. Their fields are more fertile and productive. Local communities have also noted the return of some species of animals, which had fled the area because of the high heat and desertification.
Within the next 4 to 5 years, cashew trees planted thanks to Reforest'Action's funding will enable more than 1500 families to harvest cashew nuts and cashew apples to improve their food security. Surplus crops will be sold on local markets and will allow them to obtain additional income, which will be invaluable in order to pay their children's school fees.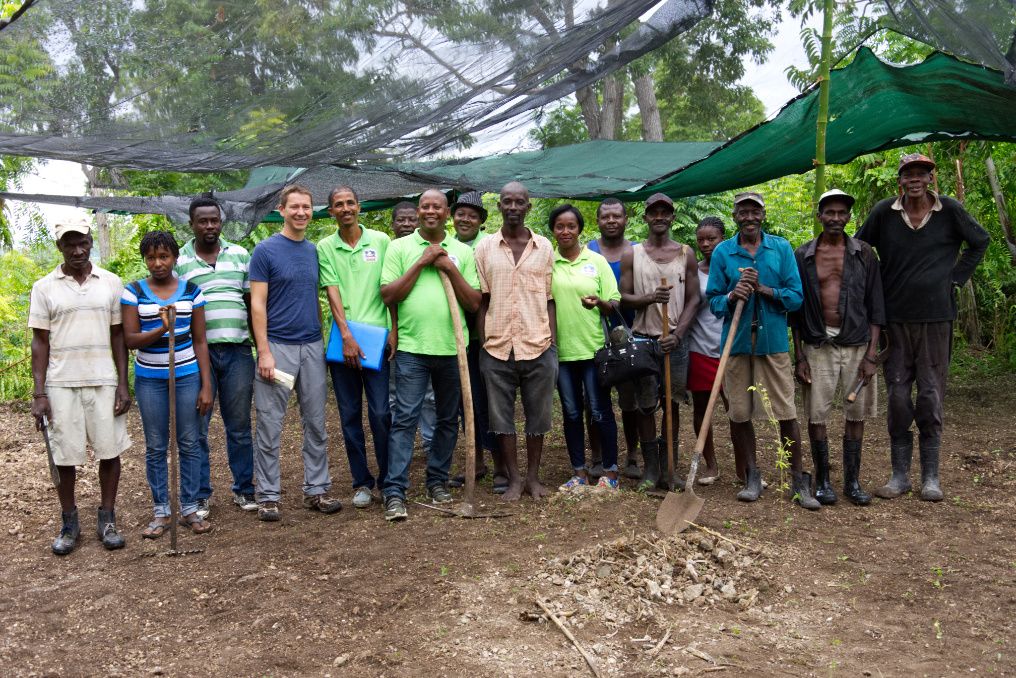 Reforest'Action and OJUCAH, a crucial partnership in a country in crisis
Demonstrations demanding the resignation of Haitian President Jovenel Moïse, who came to power in 2017, have paralysed the country's economic activities since September 2019. Numerous humanitarian organizations have been forced to halt their operations, exacerbating food insecurity that already affects one in three Haitians.
"Today, about 40% of NGOs have fled Haiti because of the crisis," writes Wilner, our project leader in the field. "Help has become increasingly difficult to find lately, while the problems and needs are increasing considerably. Without this partnership with Reforest'Action, our association OJUCAH would have had to close its doors and we would not have been able to carry out this planting project, which is of great economic importance for the community of Lavial."
Bravo and thank you to all our Reforest'Actors who contributed to this project!