In Haiti, Nature keeps recovering after Hurricane Matthew. Our goal for the months to come? To keep planting complementary tree species to help its recovery.
Since the beginning of 2018, 20 000 trees have been replanted between L'Asile and Baraderes thanks to Kaléos and Reforest'Action. Among them, cacao trees, of course, but also coffee trees and cedars. Currently in tree nursery in Dame Marie, 12 000 more trees keep growing before being given out to the inhabitants in order to be replanted on their land over the course of summer.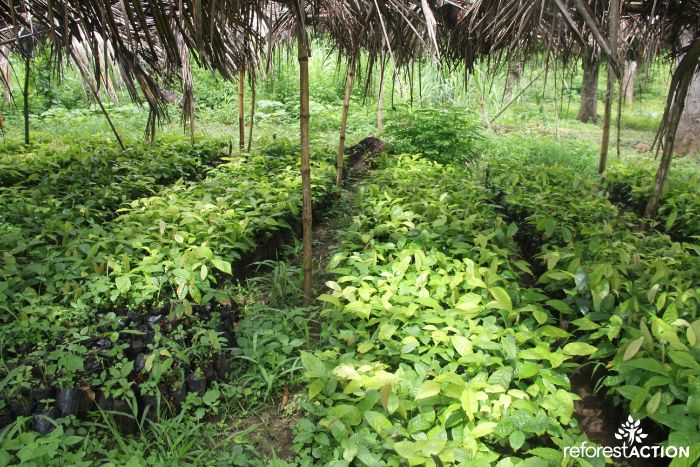 The cacao trees planted by Kaleos and financed by Reforest'Action are still a bit young to product cocoa beans: indeed, they need to grow during three to four years before the first cacao harvest. Nevertheless, the trees are doing well and keep growing.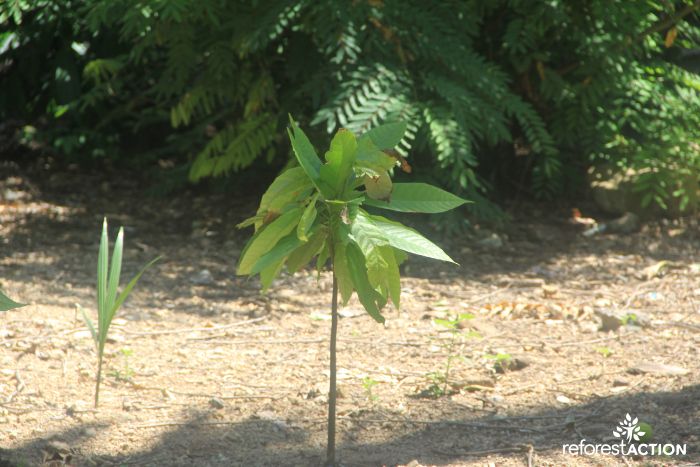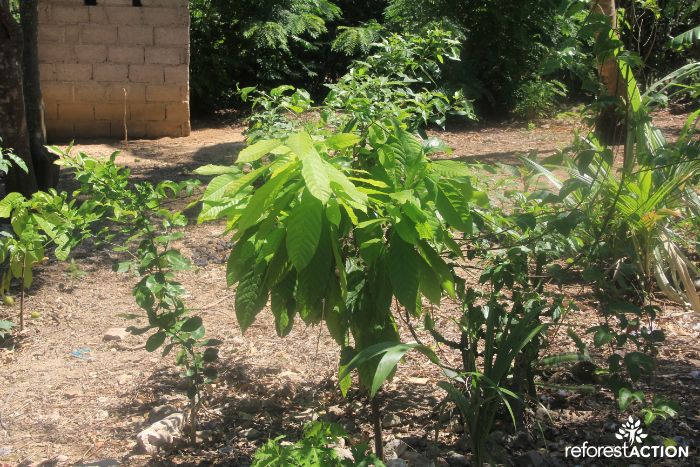 The banana trees, planted after the hurricane thanks to Reforest'Action, produced their first fruits seven months after their plantation. Today, they feed the inhabitants of L'Asile, Baraderes and Dame Marie. The surplus of bananas has been sold in the local market in order to fill in the lack of cacao harvest during the last eighteen months.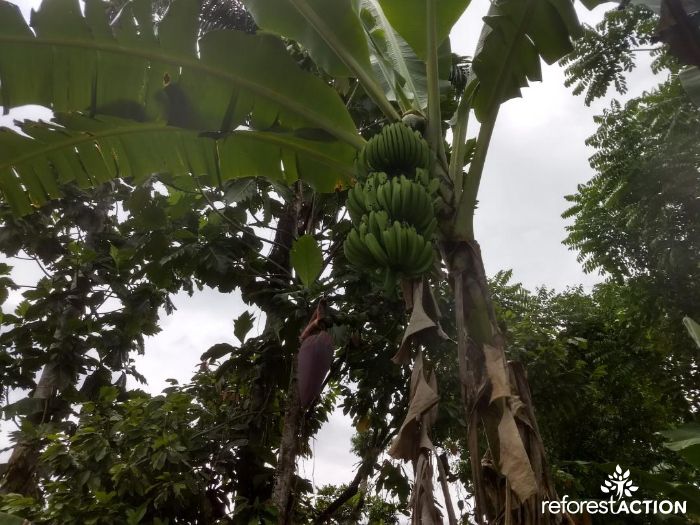 The banana trees are also used to shelter the cacao saplings and to give them the shadow necessary for their growth: they play a key part in the production of quality cacao. These two species are perfectly complementary: the banana and the cacao enable the inhabitants to insure the food security and to generate more income.
You also can plant trees in Haiti by clicking here!