As daily spokespersons for environmental news, the media are gradually committing themselves to the climate. Recently, RTL and NRJ, two of France's largest radio stations, have joined forces with Reforest'Action. Their objective: to contribute to the restoration of forests and raise awareness among their listeners.​
RTL and NRJ are among the most listened to radio stations in France. While they regularly echo environmental news through broadcasts or news flashes, these high-audience radio stations have decided to take action alongside us in favour of forests.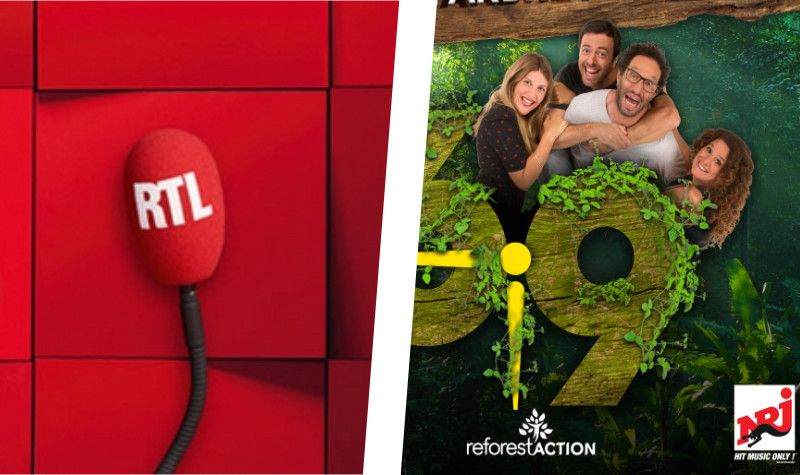 RTL: a tree planted in France for every watch won
At the beginning of September, RTL opened the ball. The radio committed itself to plant a tree for every watch won by a listener on its airwaves. Several thousand trees will thus be planted in France as part of a reforestation project aimed at restoring a forest affected by a storm. "Setting up this concrete action was an obvious way to extend the many events devoted to ecology that we offer on our channel. Through the simplicity of the mechanism "one watch won = one tree planted" we also wanted to show that small actions - simple and accessible - can have a real impact. By involving our listeners in this initiative, we show that the environment is everyone's business," explains Ghislain Thomas, Deputy Director of Programmes at RTL.
NRJ: Trees for Tanzania
On the NRJ side, a tree has been planted in Tanzania since mid-September each time listeners tune in to the morning show "Manu dans le 6/9". Thousands of trees will also grow over the months, helping to combat climate change and develop local biodiversity. "I am happy to be able to involve all our listeners in this gesture. It's a great idea. I am now only waiting for one thing: for Reforest'Action to ask us to stop. That will mean that we've done it," explains Manu Levy, host of "Manu dans le 6/9" on NRJ.