Despite the challenging climatic context in Peru and Guatemala, Reforestation activities carry on. Guatemala: 92% of annual objective reached Last November in Guatemala, 12.000 babies Maya Nut trees were transferred from nurseries to be distributed to the communities in Sayaxche.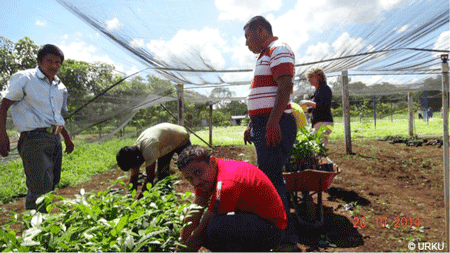 In addition to those saplings that were planted on the field by communities' members, 6.000 seeds were planted via direct seedling process.
So far, 92% of the annual objective of 25.000 trees planted is already reached. Those trees will over time reinforce the food security of populations of Guatemala which is threaten for months by the drought. Attentive monitoring in Peru In Peru, local families picked out a thousand trees on the field. Main activities last month consisted in monitoring the plots of previous plantations and clearing the land for future reforestation operations in the native community of San Juan de Miraflores. Have a look on the plantations via this video (english substitles availables):
If 65% of the yearly plantation objective has been reached to date, climatic factors make the work harder. Survival rate of bare roots saplings planted so far proved to be under expectations due to environmental conditions. Therefore the production in nurseries is increased by 30% so as to reach the annual objective.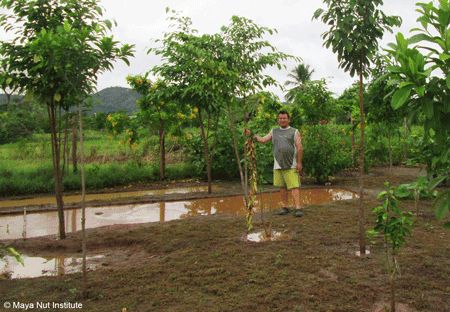 Like in Guatemala, once one hectare of Maya Nut trees have matured, they can provide $15.000 of revenues per year to families. Both Reforest'Action's projects in Peru and Guatemala are implemented thanks to the financial support of John Paul Mitchell Systems.