Since 2018, we have been working in Portugal in different regions near the cities of Meda and Marvao, Abrantes, and Maçao, in order to restore areas damaged by fires.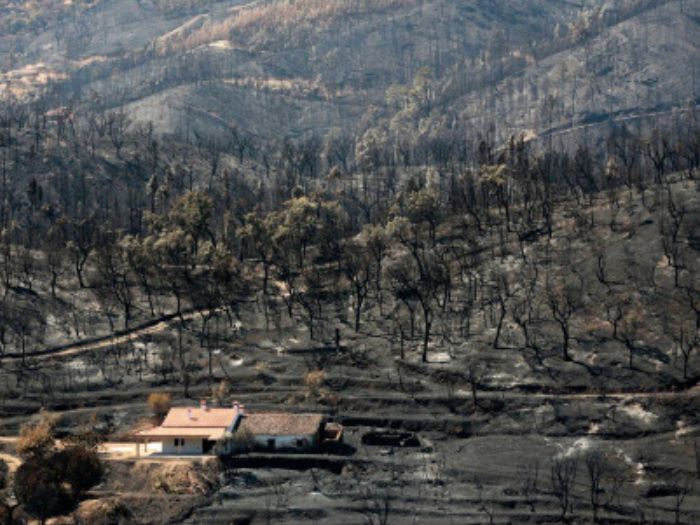 The country is frequently affected by major fires that have a long-lasting effect on forests. In August 2018, Monchique experienced one of the largest forest fires in the country, where 26,000 hectares went up in smoke.
Our project brings together four distinct areas with a similar context, totalling about 62 hectares:
Marvao - Portoalegre District
Meda - Guarda District
Maçao - Santarem District
Abrantes - Santarém District
The unity of this context reflects the recurrence of fires in Portugal. The lack of means, and therefore the lack of management, have turned these old forest sites into rocky deserts.
In the absence of natural regeneration, it is necessary to plant new stands of trees. These plantations allow the restoration of degraded ecosystems, and thus strengthen the reception of the region's biodiversity.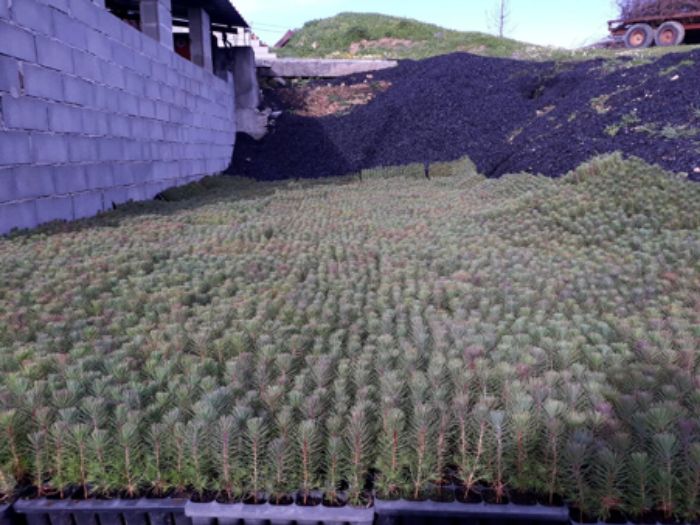 The diversity of local species chosen, adapted to the climate, also favours the resilience and stability of developing stands.
These include maritime pines, chestnut trees, various oaks, tauzin, cork and fagine. Forest fruit trees, which provide shelter and cover for insects and animals (both large and small) come with them, as do alder and cherry trees.
In short, the objective here is to reintroduce diversified species adapted to the current context while taking better account of the fire risk in the establishment of plantations.
Plantations on the Serta and Cardigos sites, in the Marvao and Meda areas
Planting was carried out between December 2019 and February 2020 for Cardigos, and between January and February 2020 for Serta.​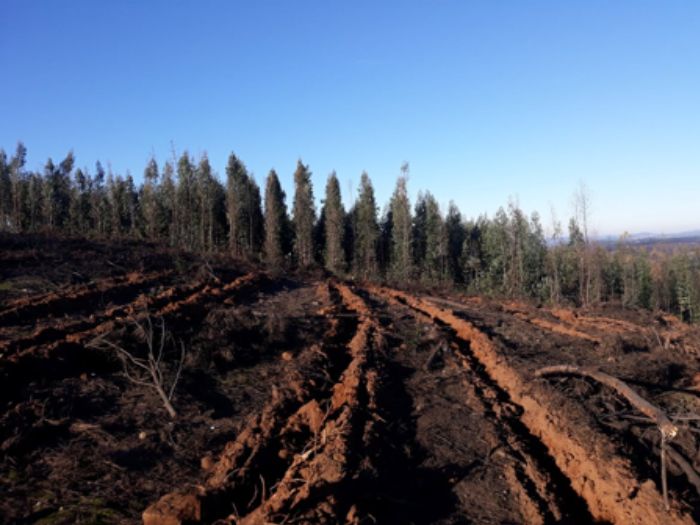 The planters team had to consider the region's rocky soil, but also some periods of intense rainfall that temporarily interrupted the work. Fortunately, there were no major delays and the work was completed smoothly.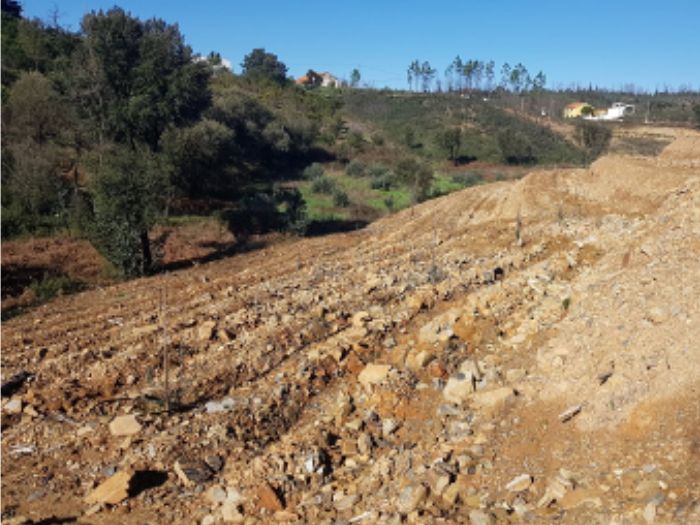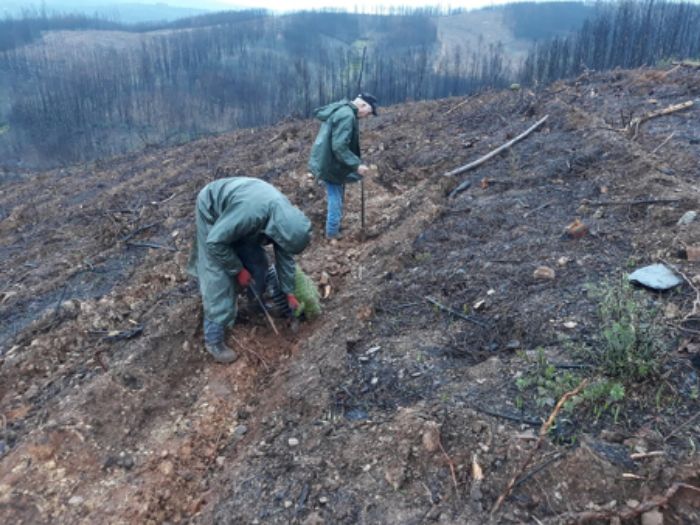 After passing through a caterpillar shredder, the seedlings in buckets were planted manually. Planting in a bucket facilitates the recovery of young seedlings, as opposed to bare root planting.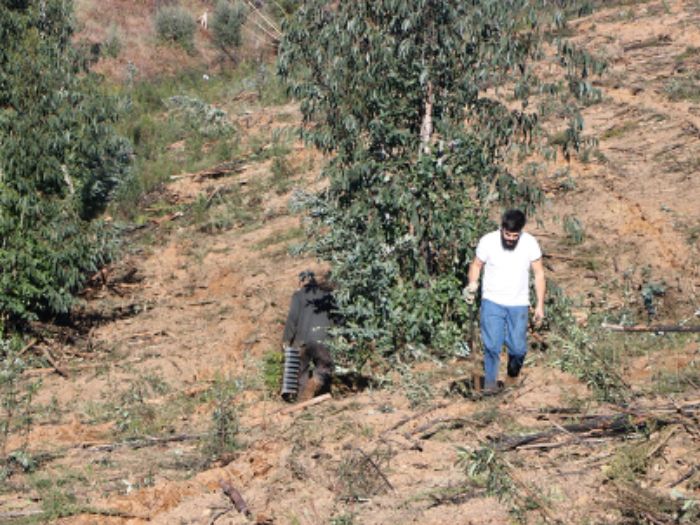 Our project in Portugal carries on into the 2020-2021 planting season, we need you to keep it going!