The Reforest'Action team was present for the Climate March organised in Paris, which brought together tens of thousands of citizens mobilised for the climate, the environment and biodiversity.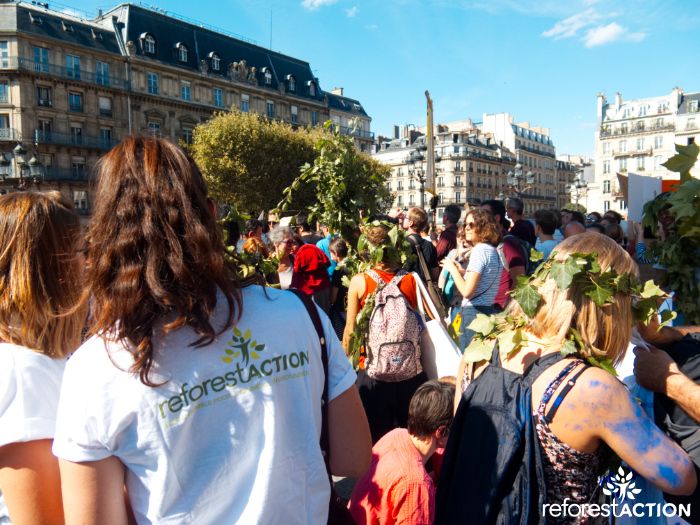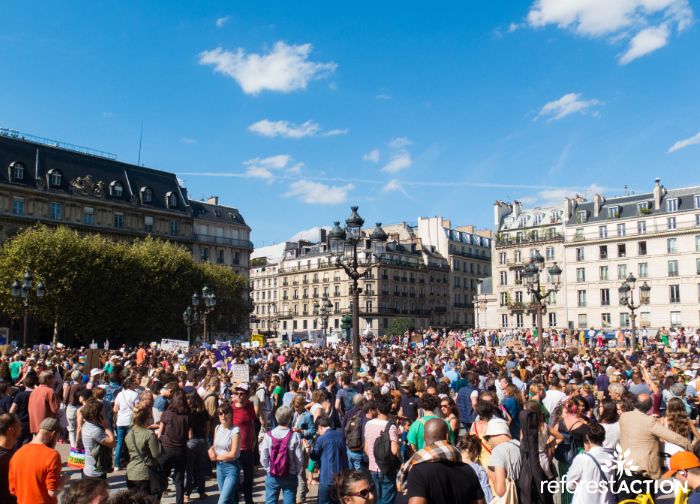 All the events organised throughout the world on Saturday 8 September show that part of civil society is waiting for another economic model that is more respectful of the environment and future generations. "The requested change in economic model naturally calls into question many of our fundamentals and raises questions about its feasibility in the short term: rapid transition to renewable energies, redefinition of the companies' values, placing the citizen at the heart of our societies.... The only utopia is not to change a model of society that brings us straight into the wall... " says Stéphane Hallaire, the founder of Reforest'Action.
In order to enable everyone to take concrete action on this global climate action day, Reforest'Action has offered 1 tree to plant on www.reforestaction.com to all citizens. The trees planted will take root in Haiti as part of our cashew tree planting project in agroforestry. They will contribute both to the food security of local populations and to the improvement of their incomes.