In Kenya, the new rainy season, starting in April 2021, is favourable to the resumption of plantations in the Mount Kenya region. The aim of the project is to support local communities in restoring deforested areas of Mount Kenya and to develop agroforestry on their farmland in order to secure their food supply. Currently, 250,000 trees are being planted. Find out more about the project.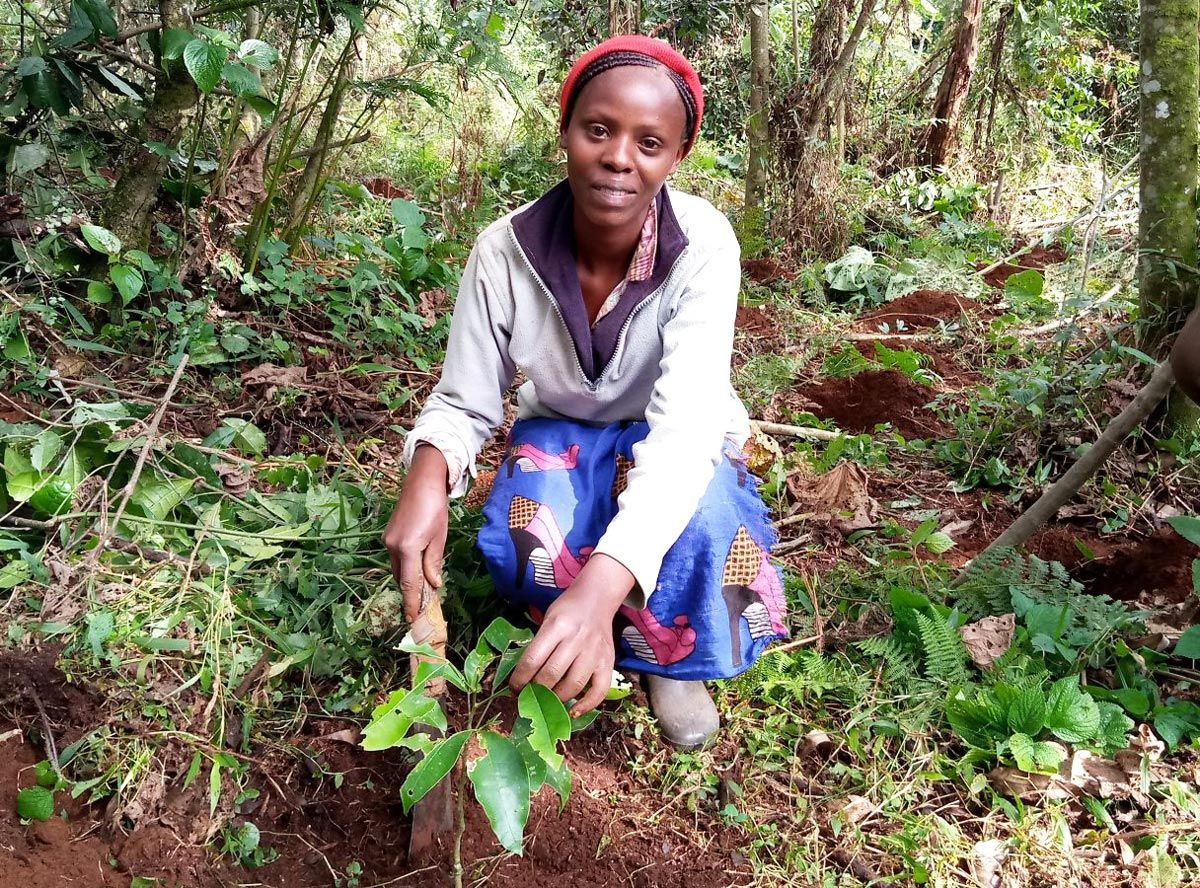 Reforestation of Mount Kenya National Park
At 5199 metres, Mount Kenya, a former extinct volcano, is the second highest peak in Africa after Kilimanjaro. With its rugged glacier-capped peaks and forested slopes, Mount Kenya is a reservoir of animal and plant biodiversity. Within its national park, protected by the Kenyan government since 1949 and a UNESCO World Heritage Site since 1997, there are still some areas that were once deforested. Our technical partner in the field, Trees for Kenya, is currently planting trees of various endemic species in some of these plots to restore them. A total of 12 hectares will be reforested by the end of the planting season. Water kisa, African plum, yellow wood, croton and Meru oak, endemic forest species with medicinal and honey-making properties, are being planted in Mount Kenya National Park to restore its original forests.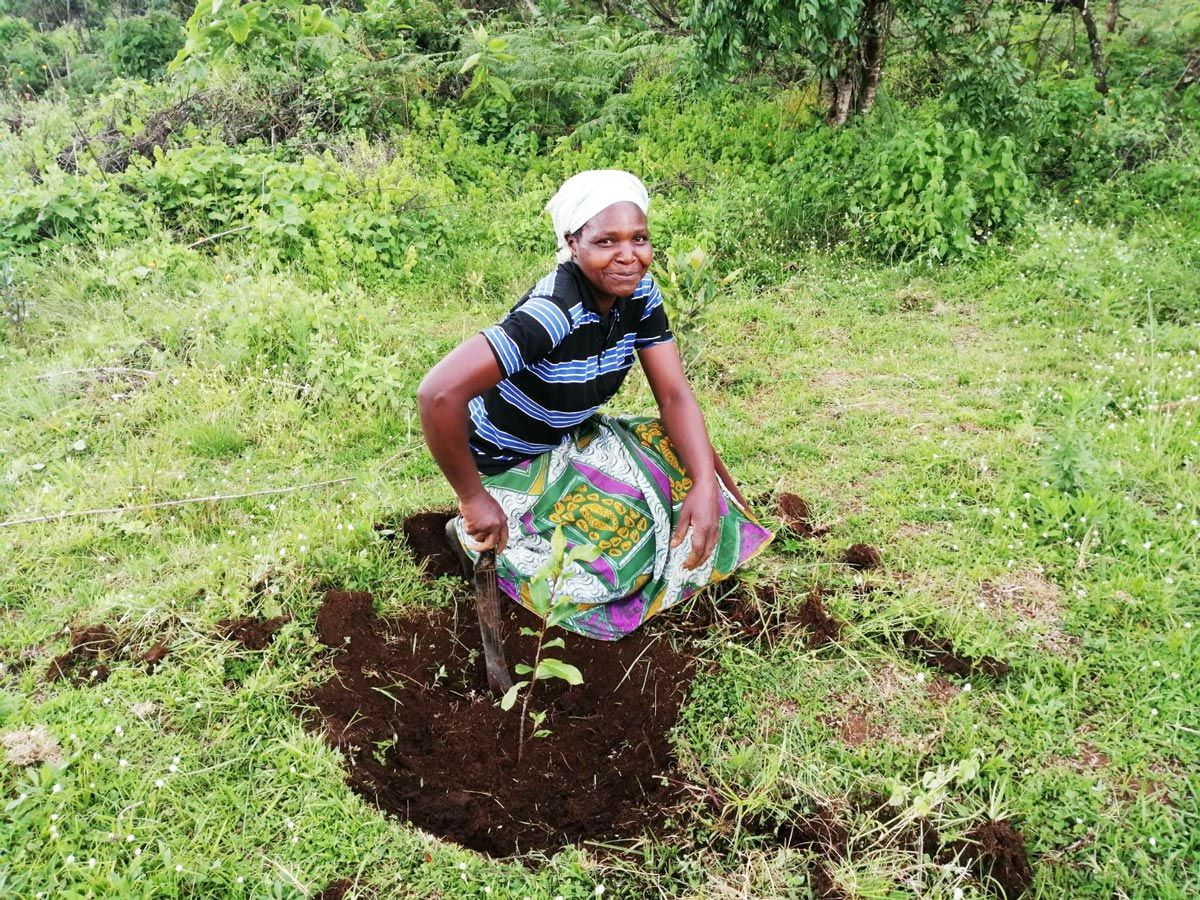 Developing agroforestry on Kenyan farms
As soon as the rainy season started, the three Trees For Kenya field technicians began distributing seedlings, produced in nurseries, to the 360 farms associated with the project. At the same time, training and awareness-raising workshops on the project were conducted to introduce farmers to good planting practices. Among the species that were distributed,
Grey oak and pink cedar, agroforestry species with melliferous properties, will be planted on the farms to create a protective cover for food crops and to enrich the soil by fixing nitrogen; they will also provide firewood while preserving the wild forest of Mount Kenya National Park.
The Nile tulip tree and calliandra shrubs will be planted on the farms as hedgerows, enriching the soil and providing fodder for livestock.
The avocado and tamarillo fruit trees will enable local communities to harvest fruit for food and market.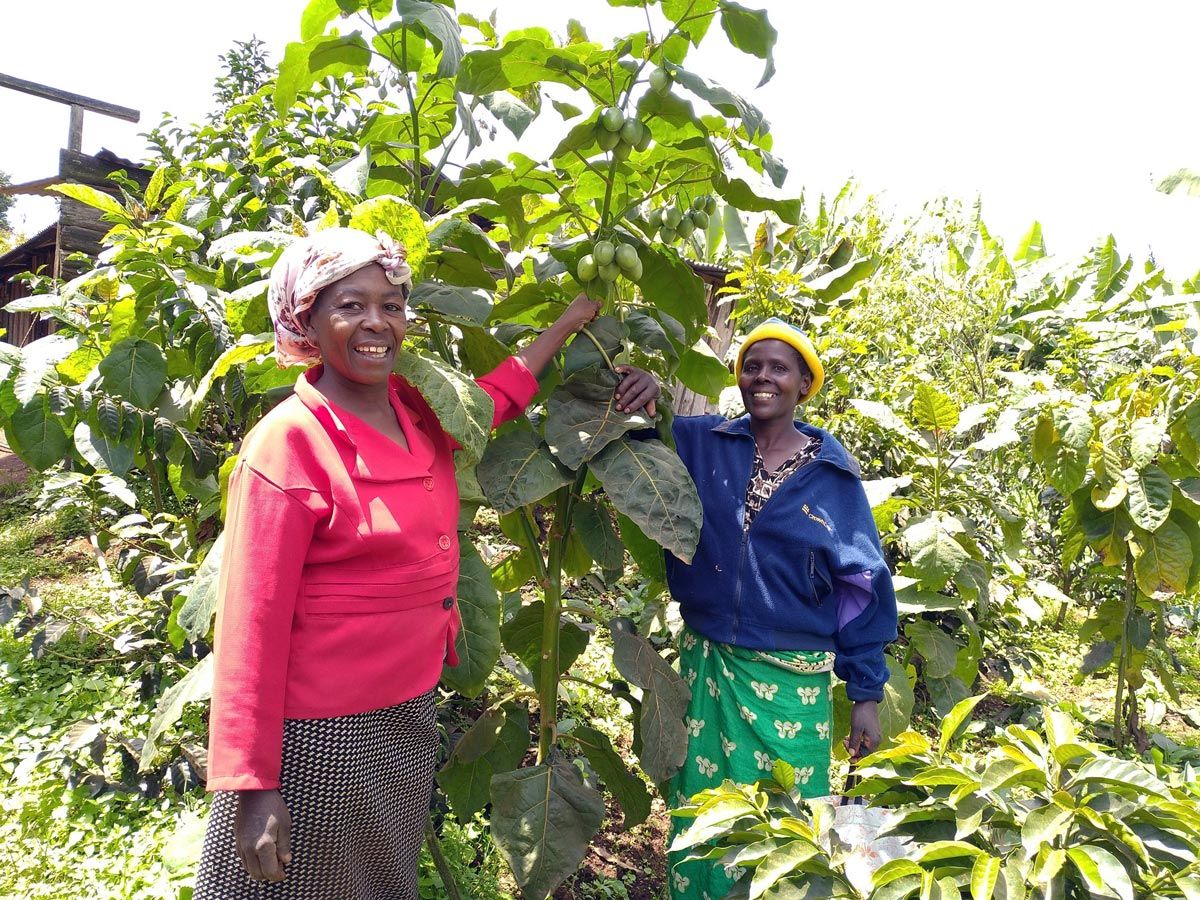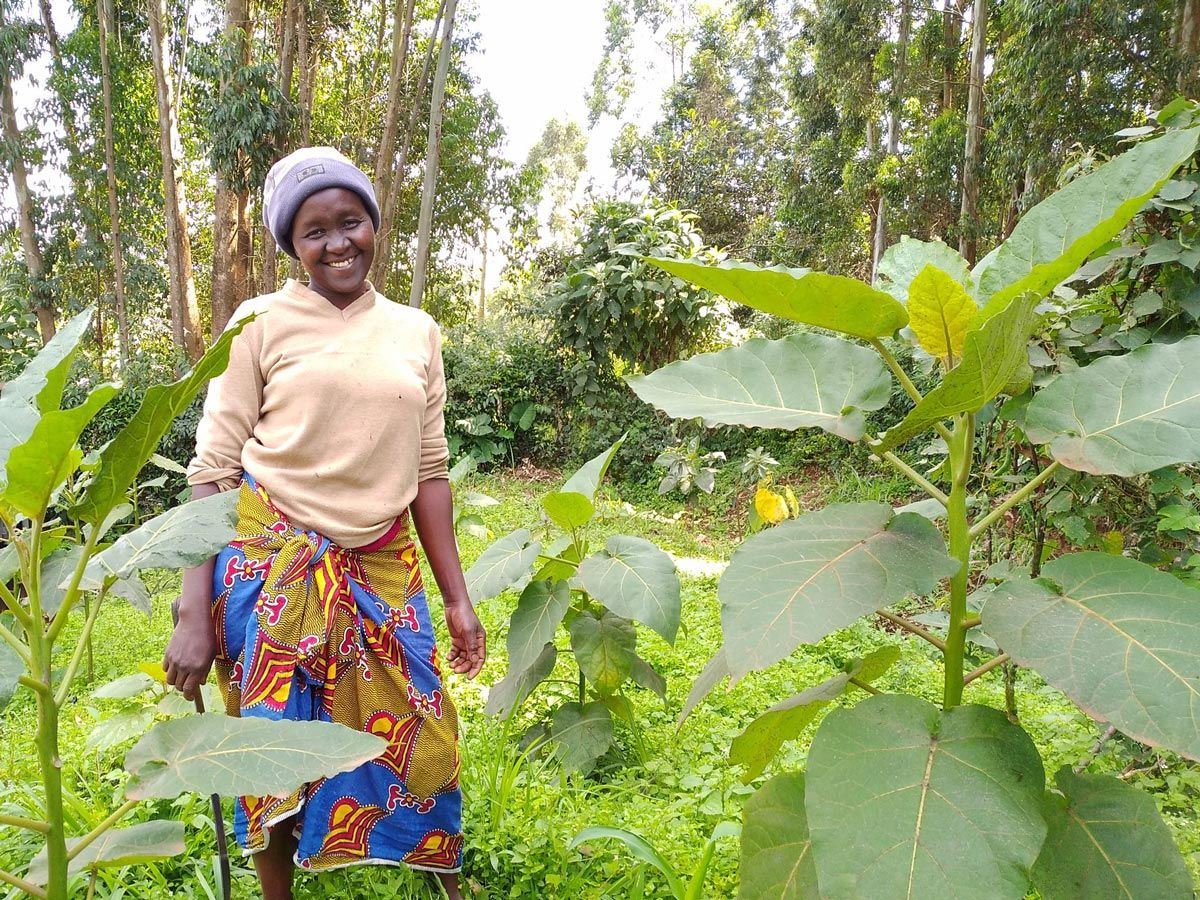 Raising awareness of forest issues among school children
In Embu and Tharaka Nithi counties, 17 schools were selected to participate in the project and conduct tree planting activities in their schools. Despite the closure of most classrooms due to health measures against COVID-19, several thousand students, who were preparing for exams, resumed classes in October 2020 and took part in tree planting within their schools. The rest of the trees that could not be planted were transferred to farms and plots in Mount Kenya National Park and are currently being planted.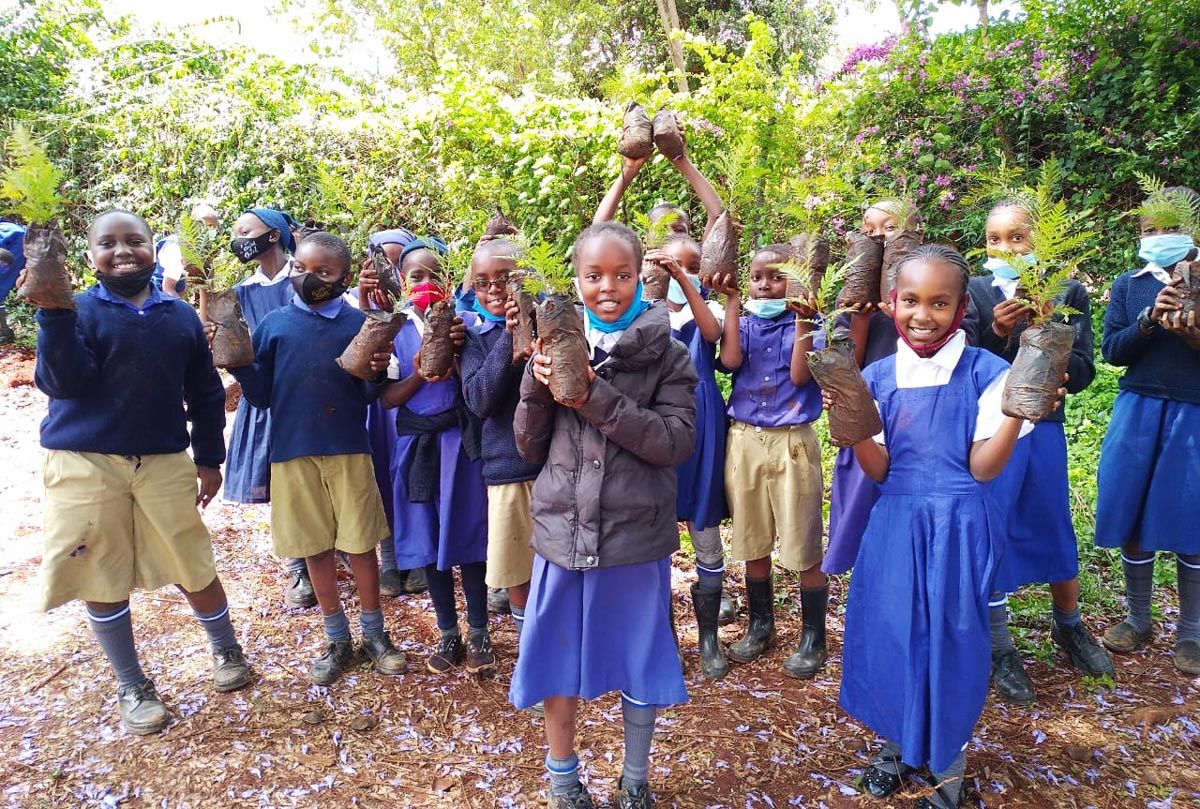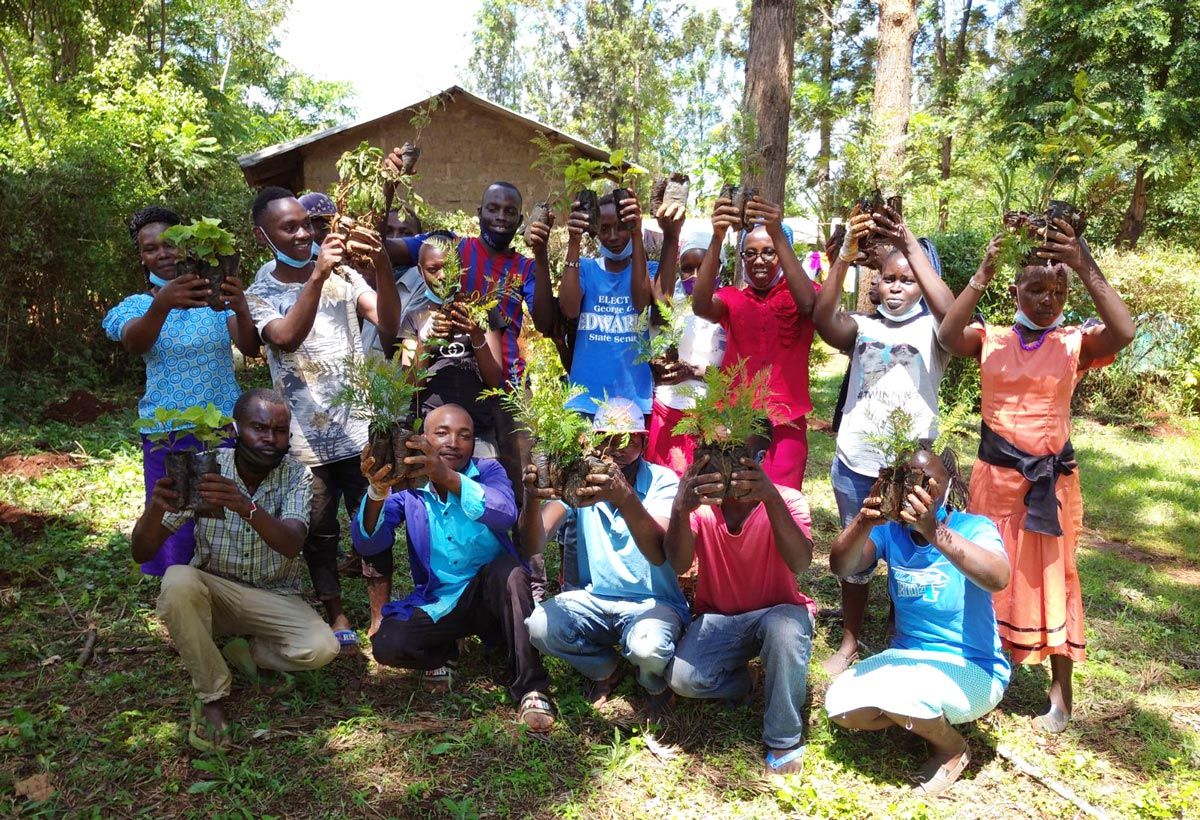 Key figures for the planting season
3800 local community members from Mount Kenya are involved in the production of the trees in 30 community nurseries and their planting in the field
80 villagers are mobilised to plant trees within Mount Kenya National Park
360 local farmers benefit directly from the development of agroforestry and receive trees to plant in their fields
More than 30,000 local people will indirectly benefit from the trees planted on the farms in terms of fruit and leaf fodder.
17 schools with 11,900 students are integrated into the project and made aware of forestry and reforestation issues
3,400 students and teachers are directly involved in planting trees in schools
A total of 250,000 trees will be planted in Kenya by the end of the 2020-2021 season, thanks to funding from our contributor Hennessy.