Reforest'Action will plant more than 27,000 trees in Haiti by the end of the year thanks to Paul Mitchell support. Those baby trees will grow up in nurseries recently built. Let's discover how to construct such trees cradles.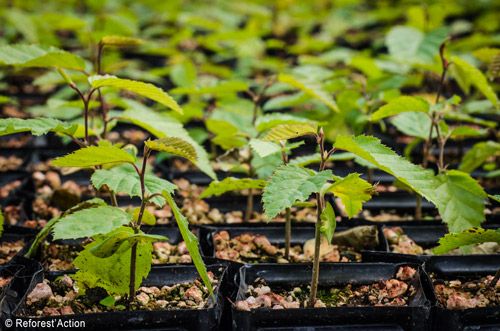 The city of Cabaret will be their cradle. More than 27 000 trees will emerge from the ground of this town that borders the western coast of Haiti. Our local partner, the Maya Nut Initiative, has worked to build the nurseries of future trees.

Here is the recipe to construct a nursery: - Dip a 4" deep pit and fill it with 1" to 2" river rocks (1) - Then stack 8" to 12" river rocks around the perimeter of the pit (2). Make sure to eliminate as many gaps between the perimeter river rocks when stacking. - Fill and level with 6" of soil (3). Keep soil loose. - Sow the seeds at regular distance (4). Check out this video of the site just before the construction of nurseries.