A project led hand in hand with NGO Beard Brothers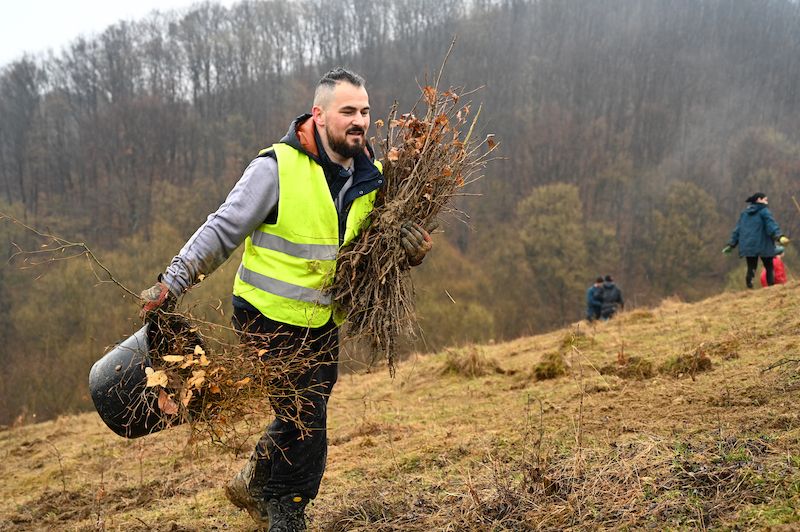 The reforestation is located at an altitude of 353m in the Cluj region of Transylvania, where many fairy tales and legends known all over the world take place. This is the beginning of a larger project aimed at restoring forest ecosystems winthin a 60 hectare-area, in famous vampire Dracula's region. The river and the two forests adjacent to the plots will give this project a chance to develop more quickly, while favouring the presence of a rich and varied biodiversity.
The NGO Beard Brothers, founded in 2013, leads this reforestation. Founded by 10 friends particularly sensitive to ecology, it aims to raise awareness on environmental issues in a humanistic way. Today, this NGO has 412 members and continues to act mainly around the city of Cluj-Napoca.
Why reforesting in Romania is necessary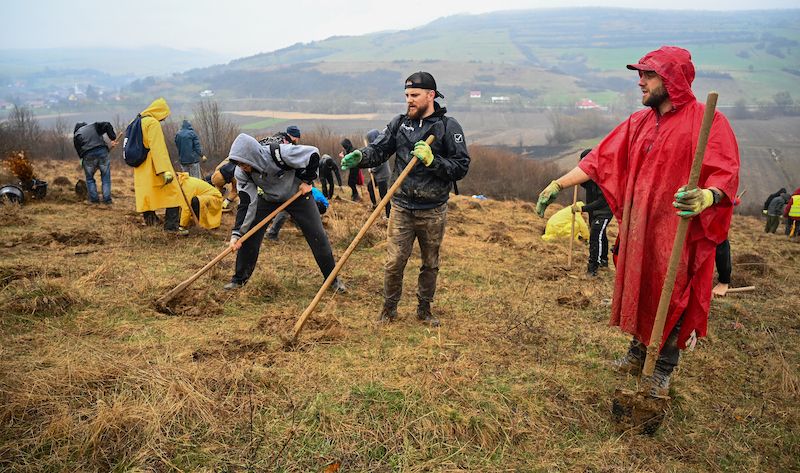 Following the dismentlement of the USSR, Romanian forests had to face intensive and abusive exploitation systems. Today, it is therefore necessary to restore the country's vegetation and forest cover, for environmental, social and economic reasons.
Located upstream from the village of Bobâlna, the project area is now home to a forest ecosystem that will maintain the soil, prevent erosion and facilitate water infiltration. As a bonus, the future stand will protect the village from the risks of landslides and flooding, which are becoming increasingly common due to climate change.
Involvement of local populations
The other major objective of this project is to generate a collective movement among residents in favour of forests and the environment. To this end, the trees were planted on 9 April 2022 by citizens in a participatory planting event led by Beard Brothers.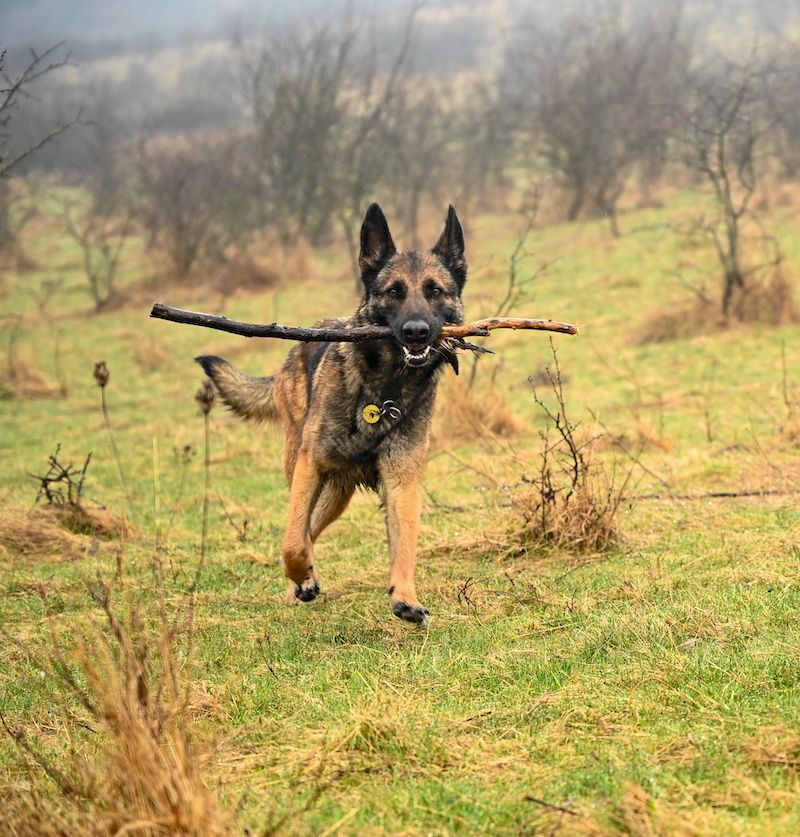 This project illustrates the benefits of this collaboration between NGOs and citizens, seeking to unite local residents around this environmental cause, but also to make future generations aware of the importance of forests, biodiversity and the transmission of a forestry heritage in Romania.