In the Dordogne region, south-west of France, the Saint-Geyrac forest has come back to life after two difficult decades. The reforestation project conducted during winter 2020-2021 led to the planting of more than 19,000 trees on 16 damaged plots.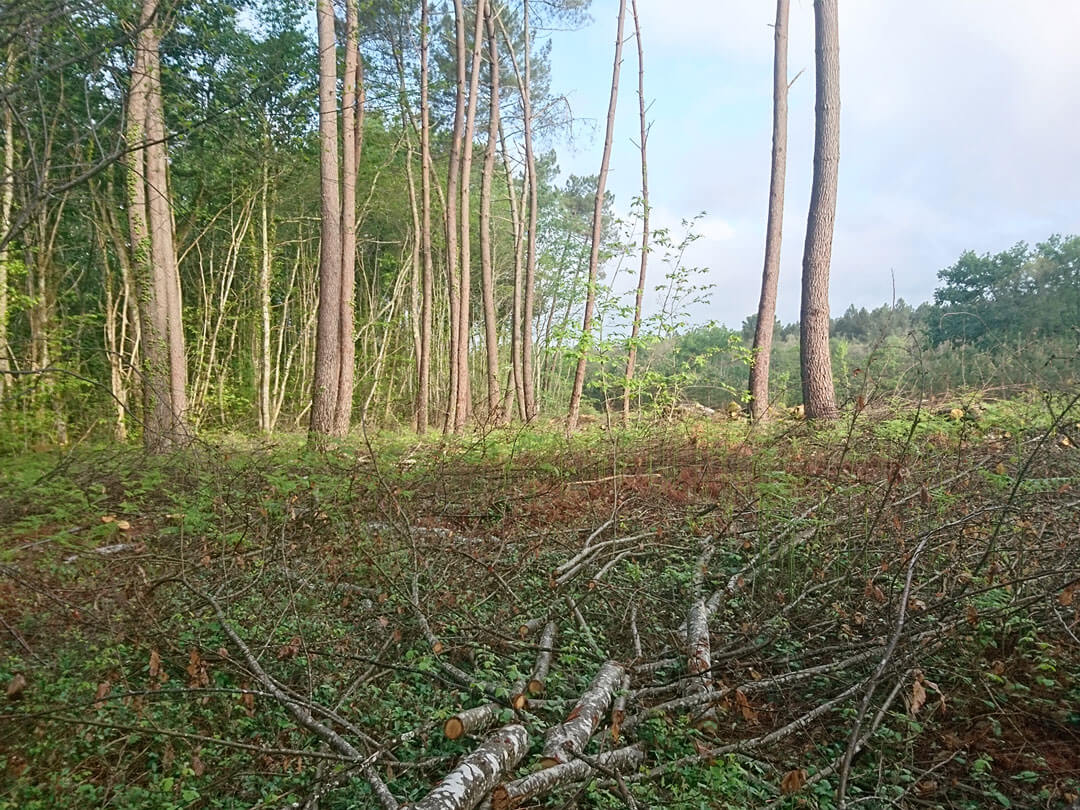 Dordogne is the 4th most wooded department in France! Deciduous trees, oaks and chestnut trees grow in the local forests, valuable reservoirs of biodiversity. The commune of Saint-Geyrac is surrounded by many forests that are highly popular among walkers, hikers and cyclists.
Cyclone Martin: a disaster that crossed Europe on 27-28 December 1999
Unfortunately, Dordogne and its green forests took a heavy toll to the Martin cyclone, which decimated nearly 60,000 hectares of wooded areas in December 1999. That night, the winds blew at more than 140, sometimes even up to 200 Km/hour, knocking down tens of thousands of trees.
In Saint-Geyrac, the forest suffered greatly from the storm: 60% of the stands' maritime pines were instantly destroyed. As a result, since 1999, the majority of the forest plots have been lopsided and sparsely populated. On the other hand, the forest has slowly been deteriorating over the past years due to the successive waves of drought, longer and more intense than before.
Boosting the forest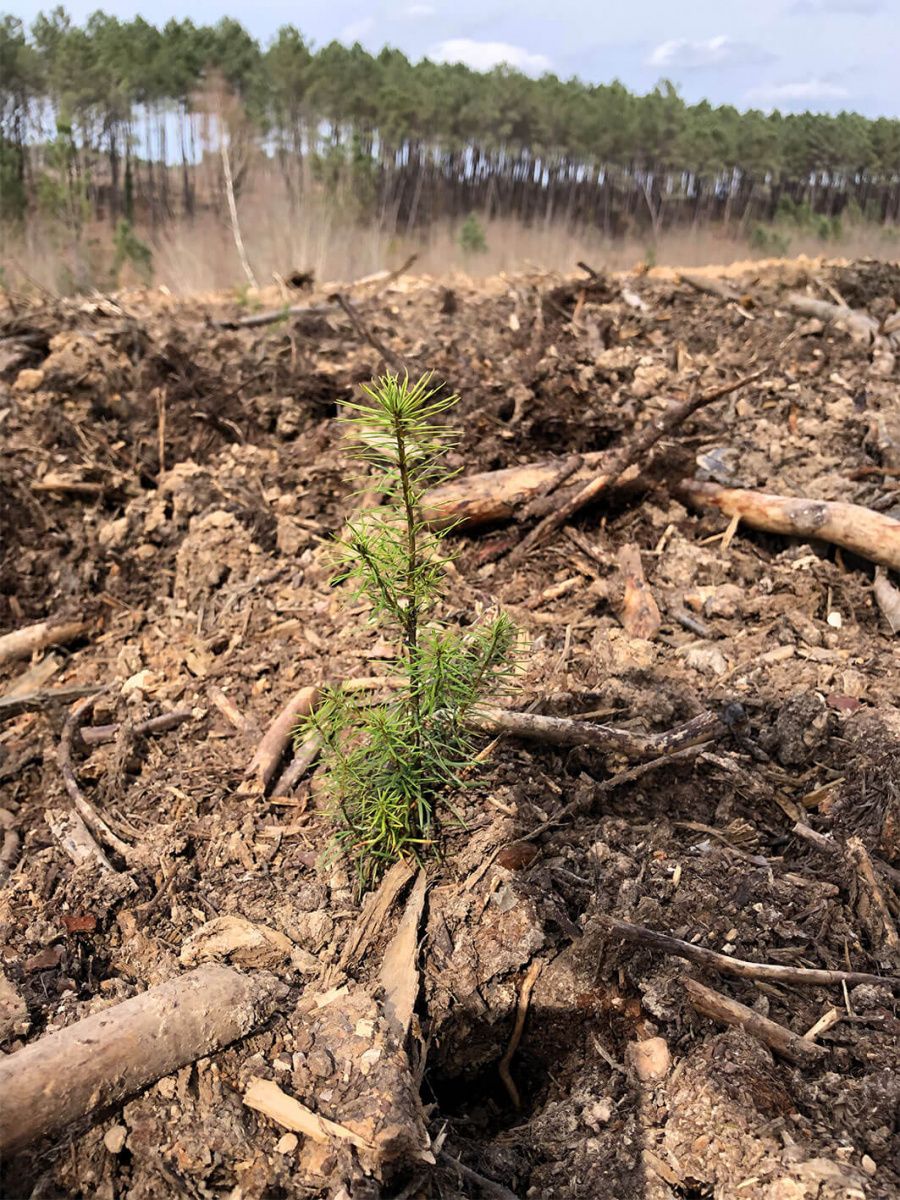 Pines and deciduous species (sessile oaks and hornbeams) have therefore been reintroduced on the plots but also along the paths bordering the forest. A small water reserve located within the forest made it possible to plant some Douglas firs. In the areas that are the most sensitive to droughts, various species, particularly adapted to the region's soils and climatic conditions were selected (maritime pines, Atlas cedars, etc.).
The project, supported by Crédit Agricole Assurances, Bonnier Books UK, Boulanger and our Reforest'Actors, is now helping the Saint-Geyrac forest to progressively come back to life... An initiative which plays a part in the fight against global warming, with trees storing carbon. Eventually, the diversity of species planted on these 11 hectares will provide habitat for the local biodiversity, as well as increase the forest's resilience in the face of climate-related hazards.