In Sumatra, Indonesia, our mangrove restoration project, initiated in 2017, aims to increase the capacity of this ecosystem to protect coastlines and reduce the risk of natural disasters, as well as to create income-generating activities for local communities. Since last spring, many activities have been carried out on-site by our technical partner. Find out all the news about the project.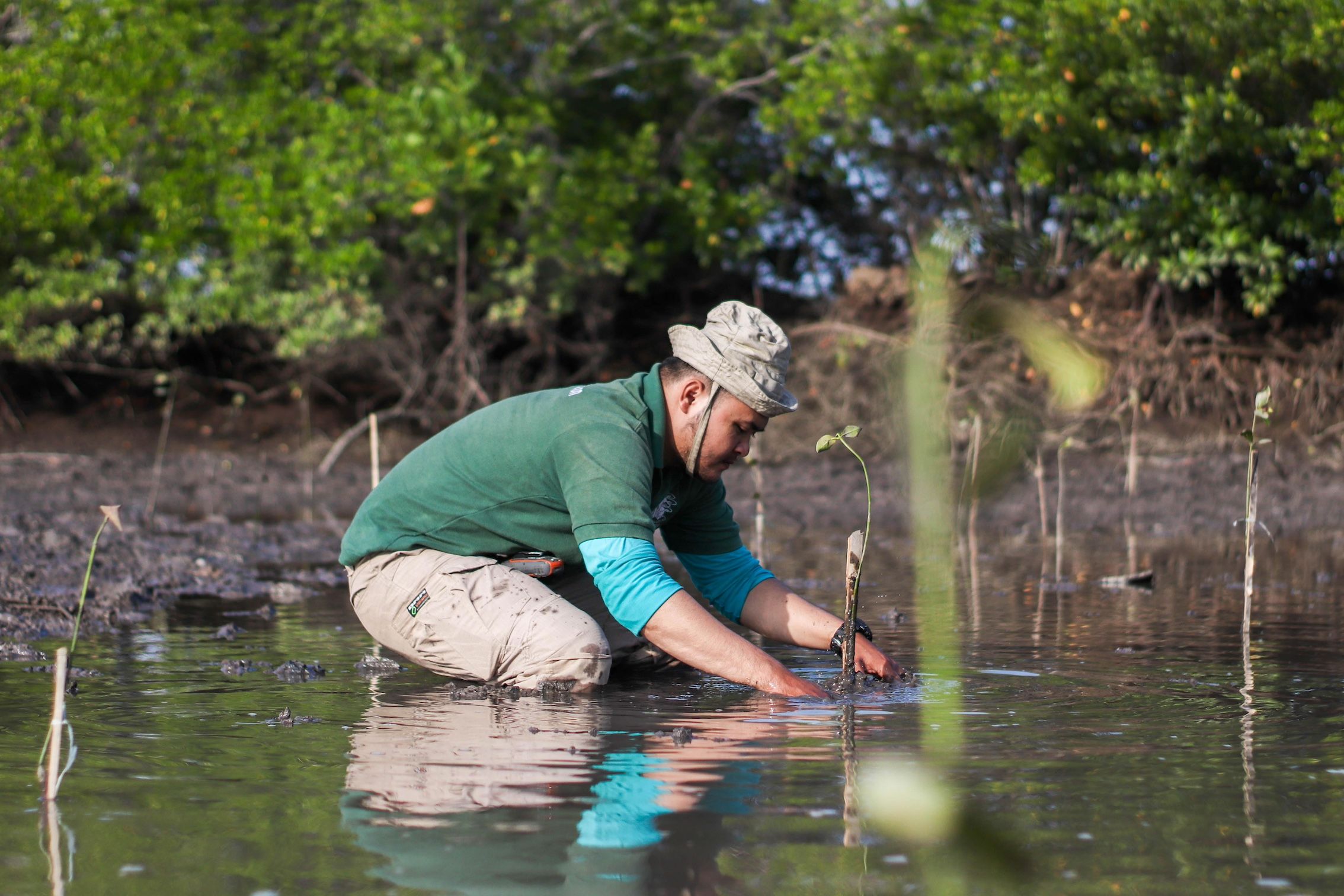 Identify new planting sites
At the end of last spring, our field project leader, the Indonesian NGO Yagasu, identified new planting sites in five villages located in North Sumatra. This fieldwork enabled them to map 30 plots of 40 hectares available for planting mangrove trees. The goal: to continue to restore and to extend the native mangrove swamps of the island in order to protect its coastlines and to secure the economic activities linked to it, such as sustainable fishing and the production of various foods derived from the fruits and leaves of the mangroves.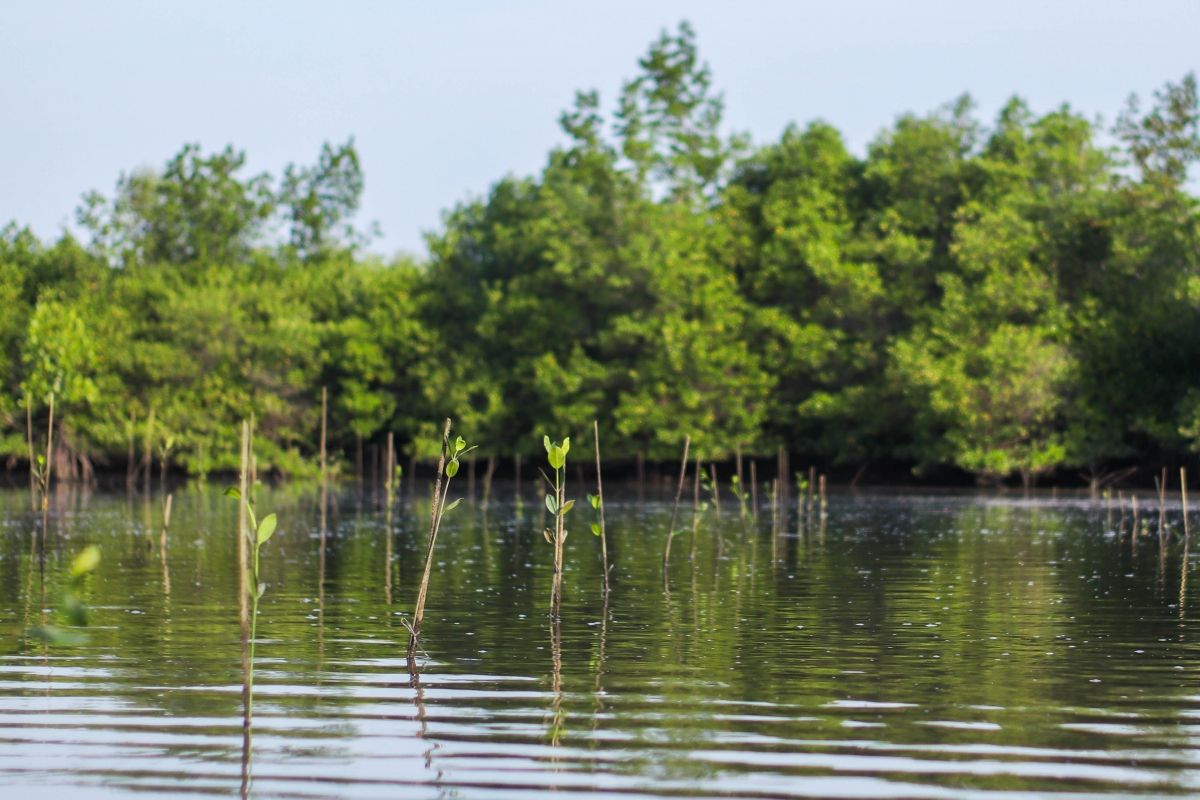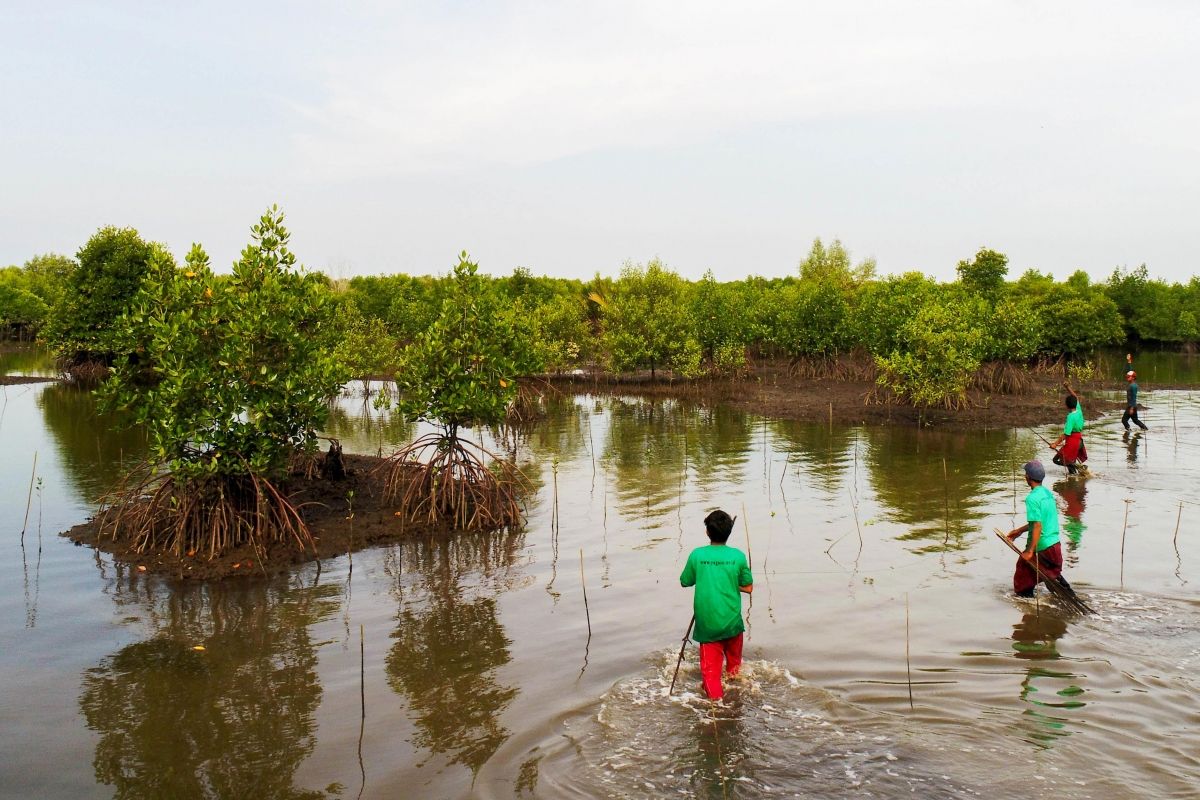 Collecting propagules and raising them in nurseries​
At the end of May, Yagasu initiated new alliances with local community groups to collect mangrove propagules from the field. Propagules are long tubers that naturally fall from adult mangroves. Their cultivation in nurseries generates new shoots, which are then transplanted to planting sites. This work had to be carried out before the end of the fruiting season, the period during which the mangrove produces the so-called propagules. Despite the delay in harvesting, given the health context related to the COVID-19 pandemic, enough propagules could be harvested and put into production in the nurseries.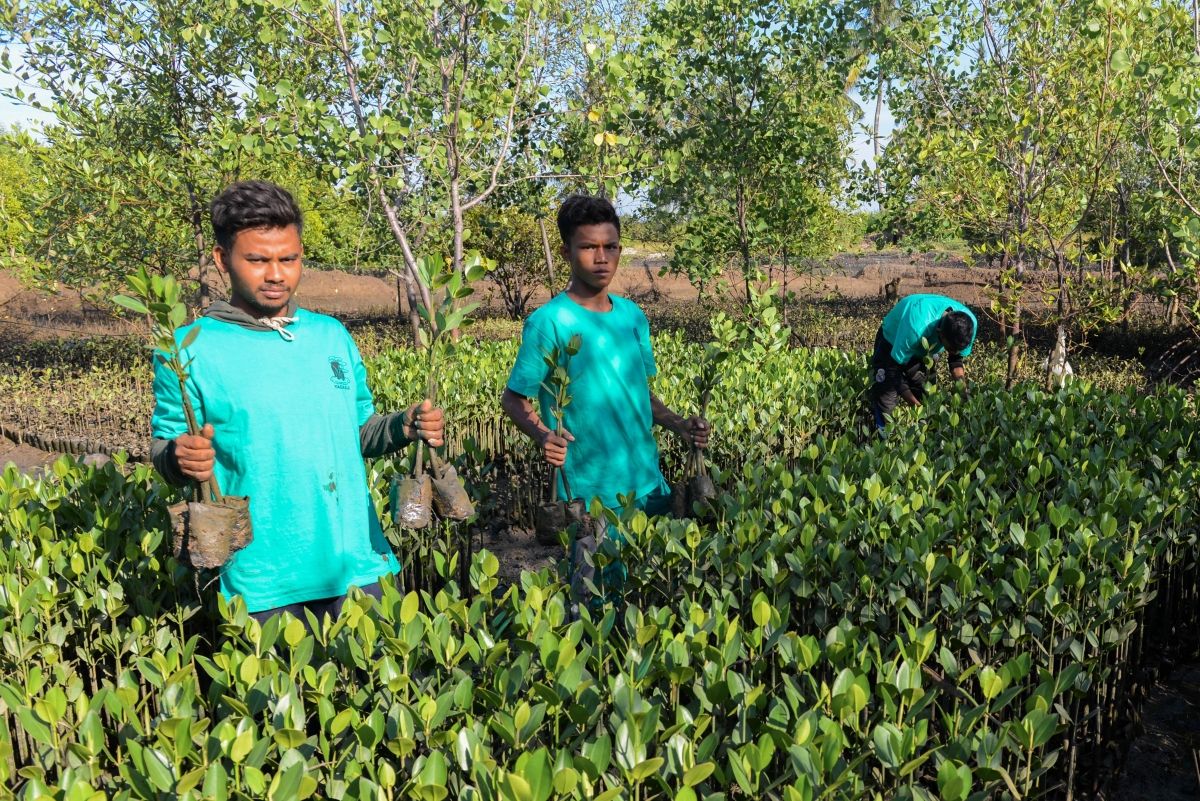 However, droughts and insect attacks had to be overcome within the nurseries. The nurserymen have found a way out by spraying water by hand on the thirstiest plants, and by moving some affected seedlings to remote locations in order to prevent the pests from spreading to the rest of the production.
Watch this video to discover the "behind the scenes" of the nurserymen's work !
Planting mangroves and raising community awareness
After a few weeks in the nursery, the young mangroves were transported by boat to the planting sites. At the end of August 2020, 100,000 shoots were planted in the five new areas identified at the end of last spring, in the villages of Alue Kumba, Alue Raya, Paya Plawi, Sei Pauh and Cinta Raja, on a total of 40 hectares. More than 250 people took part in the planting. In parallel with these planting activities, Yagasu also conducted workshops to raise awareness about mangrove protection among the villagers involved in the project.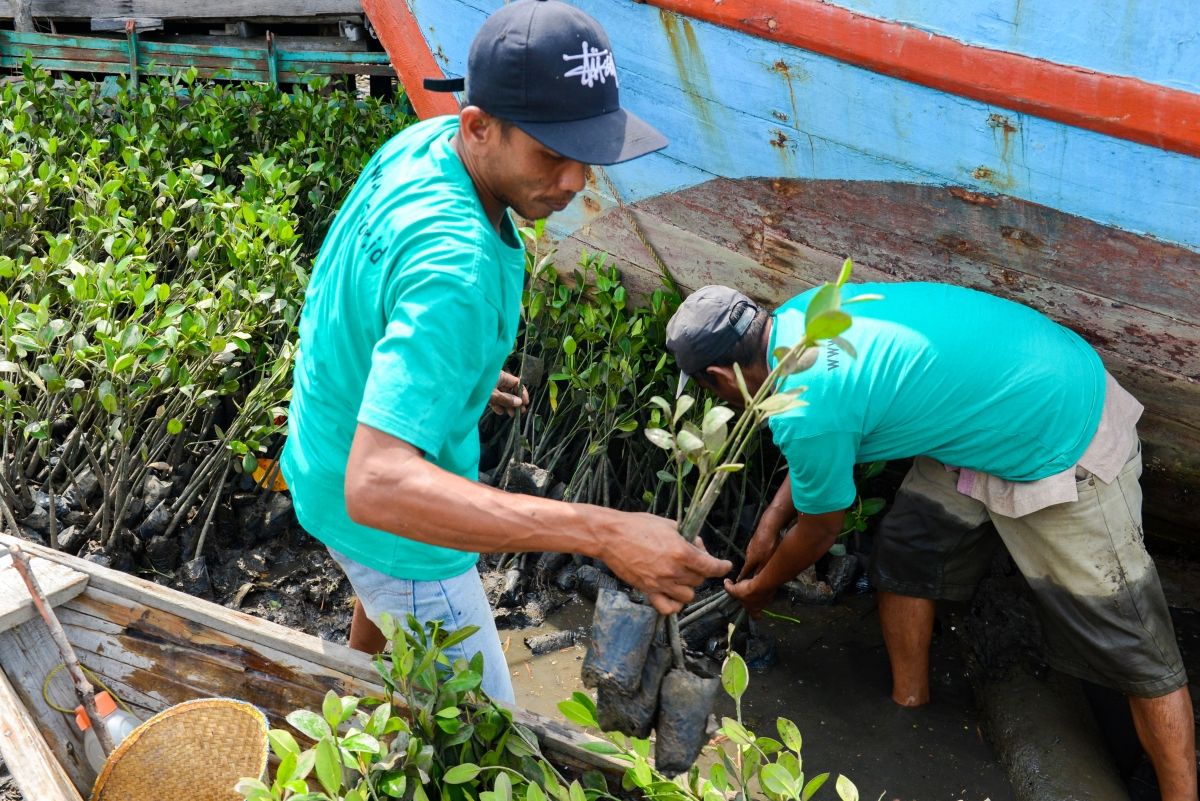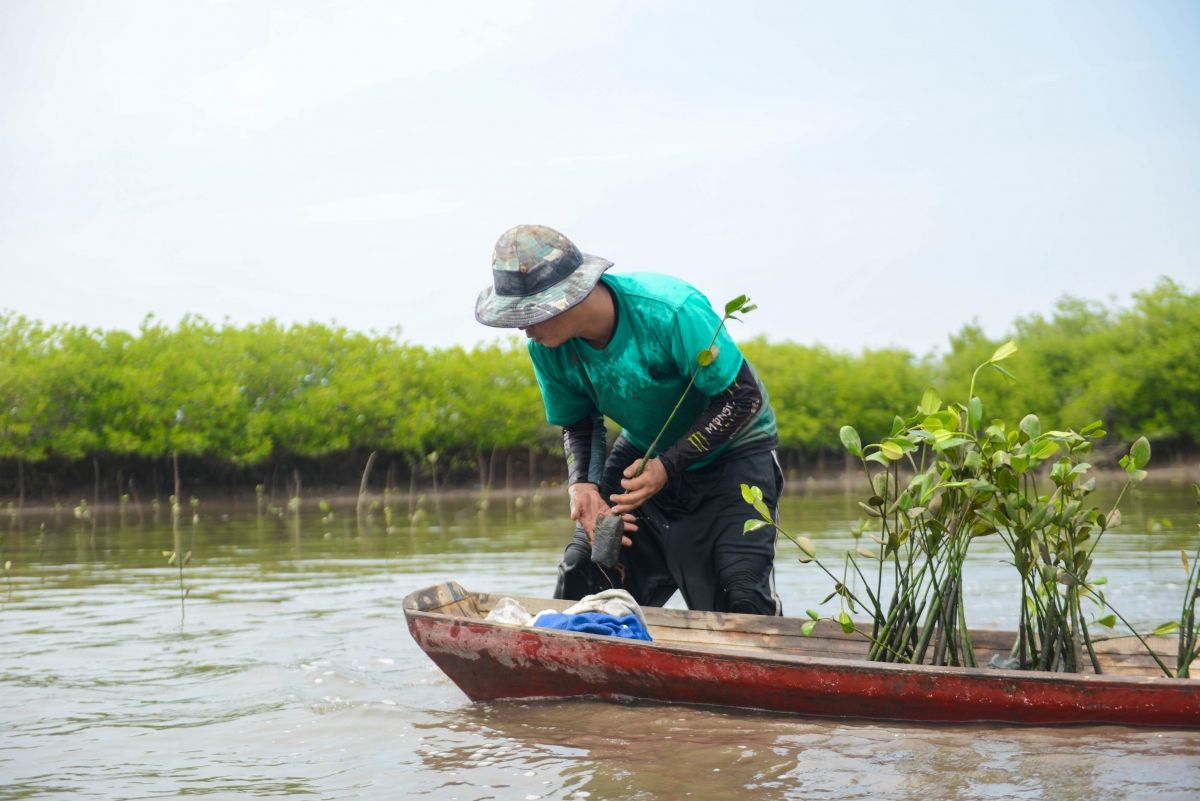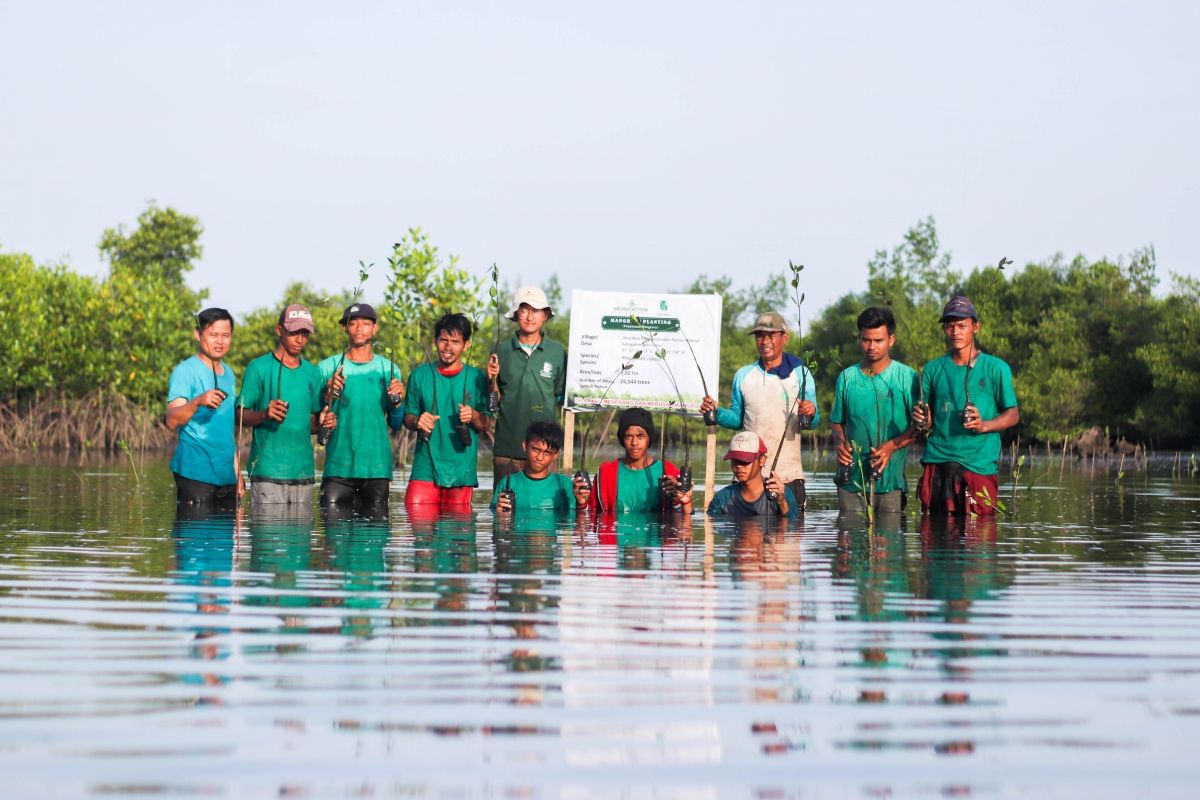 Participate in the restoration of the mangroves in Sumatra !