After a very hot summer in Peru and Guatemala, rains finally came in September. Tree planting are now going on thanks to hard work delivered by the local communities and the financial support of John Paul Mitchell Systems. Good news for the forest and the local populations. This summer Peru faced big heats whereas a severe drought occurred in Guatemala that delayed plantations in the field. Saplings had to wait for the rain in nurseries, carefully monitored by the local teams. Eventually, after weeks of patience, rain came in September. Tree planting therefore happened and is caring on.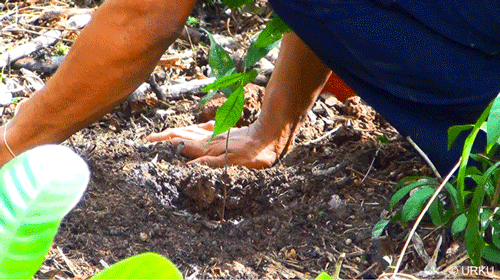 In Guatemala, rain fell in late September. This precious water enabled people to sow 5.000 seeds so as they germinate directly in the field. The rest of the seeds will be sowed in the coming months in order to reach the aim of 25.000 young trees growing up by the end of 2014. Once adults, those trees will contribute to reinforce the food security of indigenous Quek'chi farmers based in the Petén department.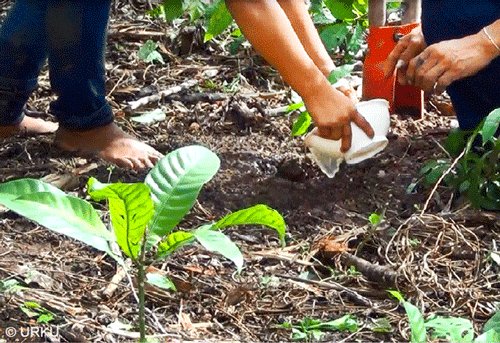 Things are also moving on in Peru where 25.000 saplings were distributed to the farmers and local organisations for them to plant the trees in their fields. Tree nurseries still host 32.000 young babies waiting to be picked out. Meanwhile our local partner, URKU Amazonian Studies Institute and Quecha communities of Yaku Sisa and San Juan de Miraflores started harvesting Maya Nut Tree new seeds for future plantations.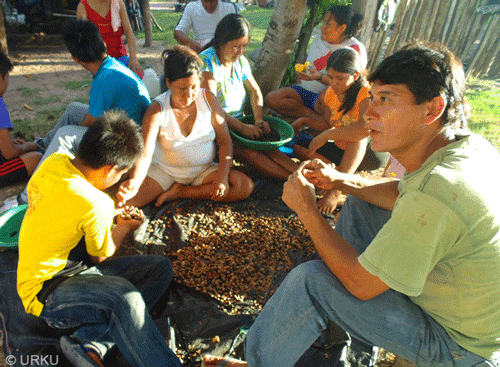 In addition, URKU also attended to a meeting in Tarapoto (largest city of the province of San Martin) with the city mayor, the police and other regional authorities, in order to prevent forest degradations and to support reforestation actions.